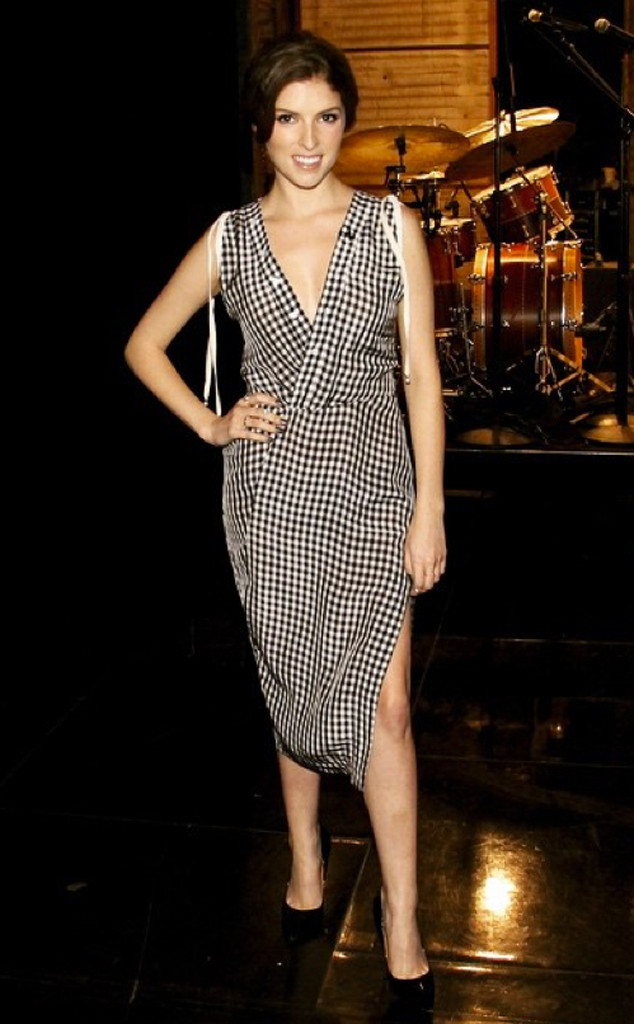 Team Coco/Instagram
Anna Kendrick is officially a jack-of-all-trades. Not only is she an Academy Award nominee, she can now add author to her résumé, as E! News has learned that she is set to write her own book!
The Pitch Perfect 2 star has signed on with Touchstone to pen a collection of humorous autobiographical essays, the publisher announced Thursday. The book, which remains untitled, is expected to hit shelves Fall 2016.
The essays will focus on everything from growing up in Maine to her blockbuster success on the big screen, including Up in the Air and Pitch Perfect. Working such amazing co-stars, however, definitely let Kendrick in on some once-in-a-lifetime experiences, which she'll also dish on in her book.
"I'm excited to publish my first book, and because I get uncomfortable when people have high expectations, I'd like to use this opportunity to showcase my ineptitude, pettiness, and the frequency with which I embarrass myself," said Kendrick in statement.