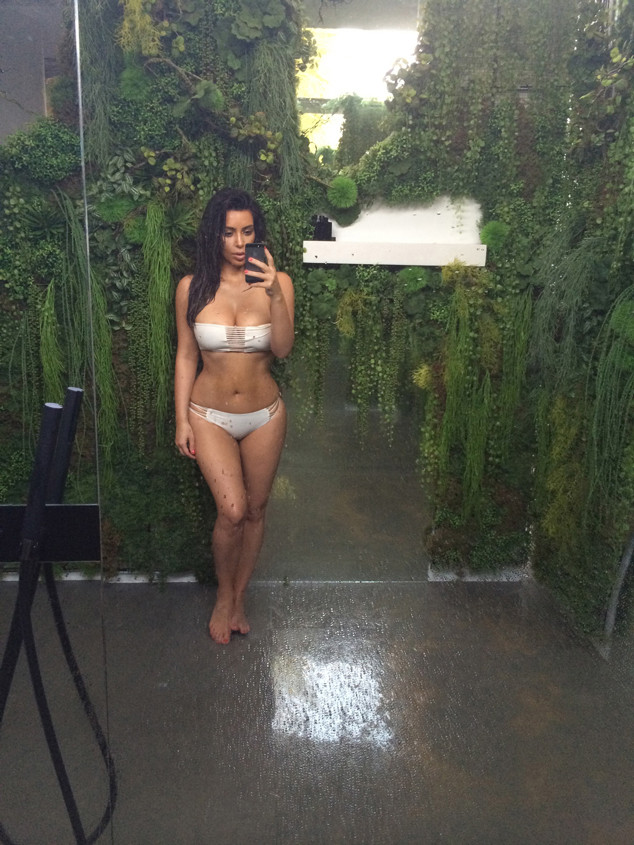 © Kim Kardashian West
Kim Kardashian's selfie book Selfish is hot, hot, hot!
The 34-year-old Keeping Up With the Kardashians star's new book doesn't just include cute family photos, swimsuit shots and travel pics from tropical vacations, there are plenty of completely nude photos of E! star, too!
In addition to flaunting her bare boobs, butt and much more, Kim included her leaked naked photos, which hit the web back in September 2014. Kim explained of why she chose to include the leaked pics, "I wasn't intending to put these in the book but saw them online during the iCloud hack. I'm not mad at them. Lol They are taken with a Blackberry and I don't have iCloud...It's all a mystery!"