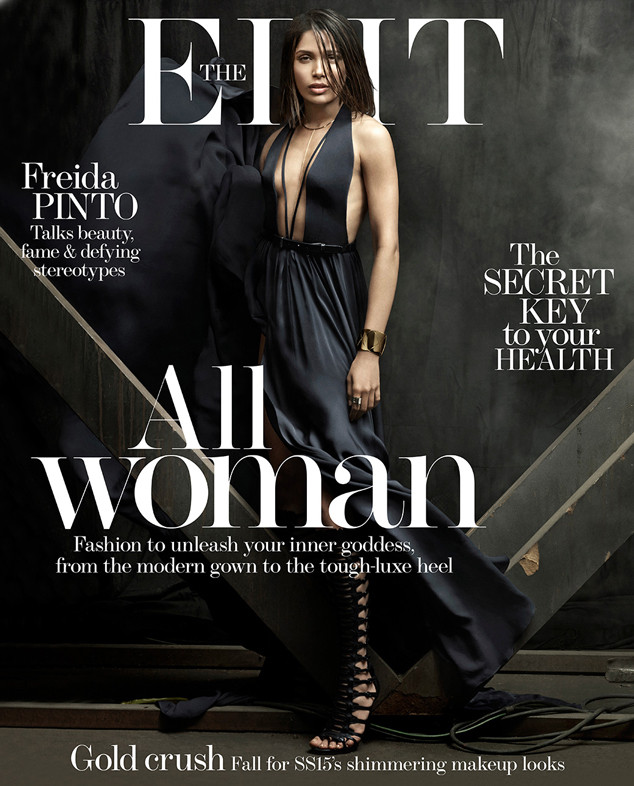 Photograph by Chad Pitman and courtesy of The EDIT, Net-A-Porter.com
While Freida Pinto is aware she doesn't look like the typical Hollywood starlet, she admits it's a concept that rarely crosses her mind.
"It's hard because the first thing people see when I go into an audition is that I am 100% Indian, but I don't remember a time in my life when I did not see myself as a world citizen," the 30-year-old beauty tells Net-A-Porter.com's The EDIT. "When I watch films, I can always imagine myself as the female lead – even if it's Minnie Mouse."
Photographed by Chad Pitman, Pinto stuns on both the cover and the publication's inside images, showing off her insane bod while giving Michelle Obama a run for her money in the enviable bicep department.