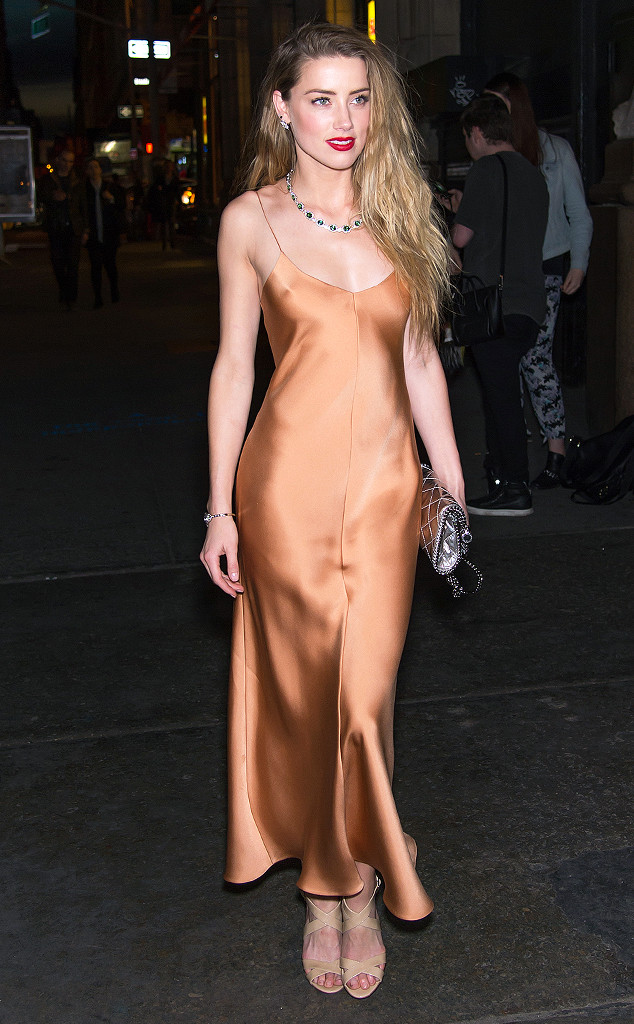 Ouzounova/Splash News
Married life sure suits Amber Heard!
Johnny Depp's wife wore a silky, caramel-colored slip dress Wednesday at Tiffany & Co.'s 2015 Blue Book Collection dinner in New York City. And while the Rum Diaries actress was dripping in diamonds, she didn't appear to be wearing a bra (or underwear, for that matter, unless those suckers were super-seamless)!
And while diamonds are a girls' best friend, fellow actresses can be nice to pal around with too. And that's what Amber, 28, did when she posed for a photograph alongside Reese Witherspoon and Olivia Wilde.