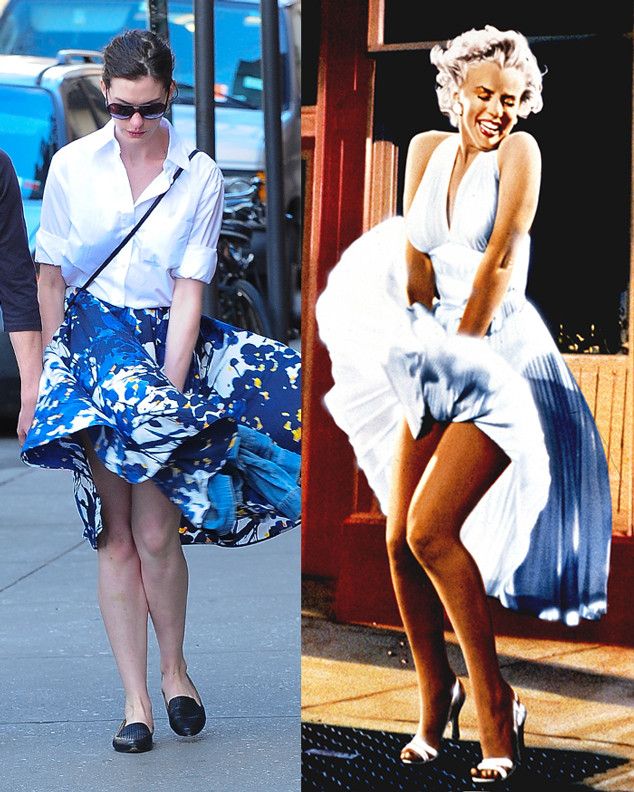 JDH Imagez/Splash News; 20th Century Fox
Today's forecast calls for unusual weather and unpredictable wardrobe malfunctions.
Anne Hathaway was just trying to enjoy a spring day in Manhattan Wednesday afternoon with husband Adam Shulman.
Wearing a floral skirt with a white button-down and black flats, the Brooklyn native was dressed perfectly for a city that experienced temperatures in the 70s. Bet you don't miss that snow, right New Yorkers? Her husband looked just as spiffy in a retro Fleetwood Mac T-shirt, denim jeans and black sneakers.
But while strolling hand-in-hand, a sudden burst of wind surfaced in the air that forced Hathaway's skirt to fly up. Based on her face, the Les Misérables and Devil Wears Prada star was more than caught off guard. Luckily, nothing shocking was revealed. Phew!