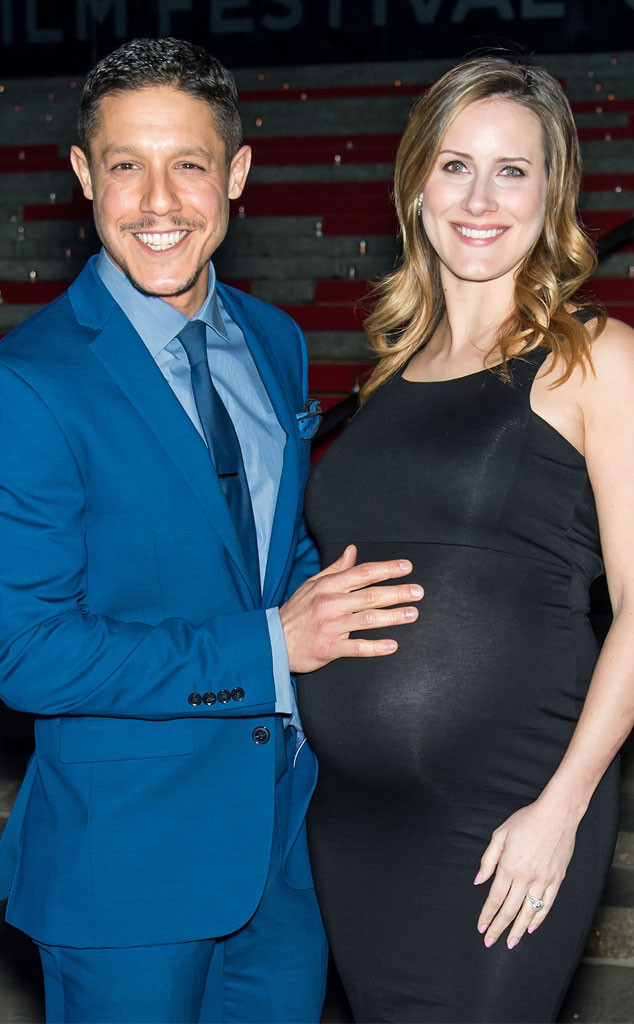 Gilbert Carrasquillo/FilmMagic
This is when we give Theo Rossi a hearty pat on the back, followed by a shot of whiskey at the clubhouse—you know, if we were living in the world of SAMCRO.
The celebration would, of course, be due to the fact that the Sons of Anarchy star and wife Meghan McDermott are expecting their first child together!
"My wife Meghan and I are incredibly grateful," he tells E! News exclusively, and even shares that their bundle of joy will enter the world at an especially special time.
"The baby is due on my birthday, and I couldn't ask for a more perfect gift," he continues. "It's hectic right now. We are at Tribeca where we're promoting our production company's first film, Bad Hurt, and its premiere. Lots to celebrate right now."