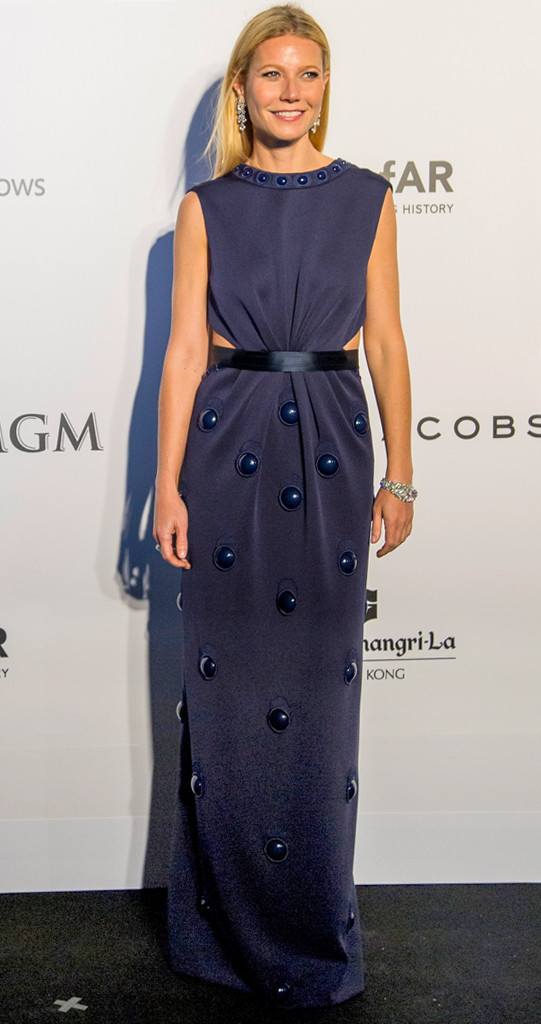 Moses Ng/Getty Images
Has Gwyneth Paltrow bowed out of the New York Food Bank Challenge early?
Shortly after revealing that she was going to rely on only $29 to feed her for seven days—because that's how much those on food stamps get per week—E! News learns that Paltrow attended a pricey dinner at famous Los Angeles restaurant Animal with rumored beau Brad Falchuk last night.
A source tells us Paltrow was there for the Austin Midnight Dinner, a promotional event for pal Jon Favreau's film Chef. "It was a prefixed menu, and the tickets were $80," the insider tells E! News. "Some of the items on the menu was various types of barbeque, potato salad and beans."