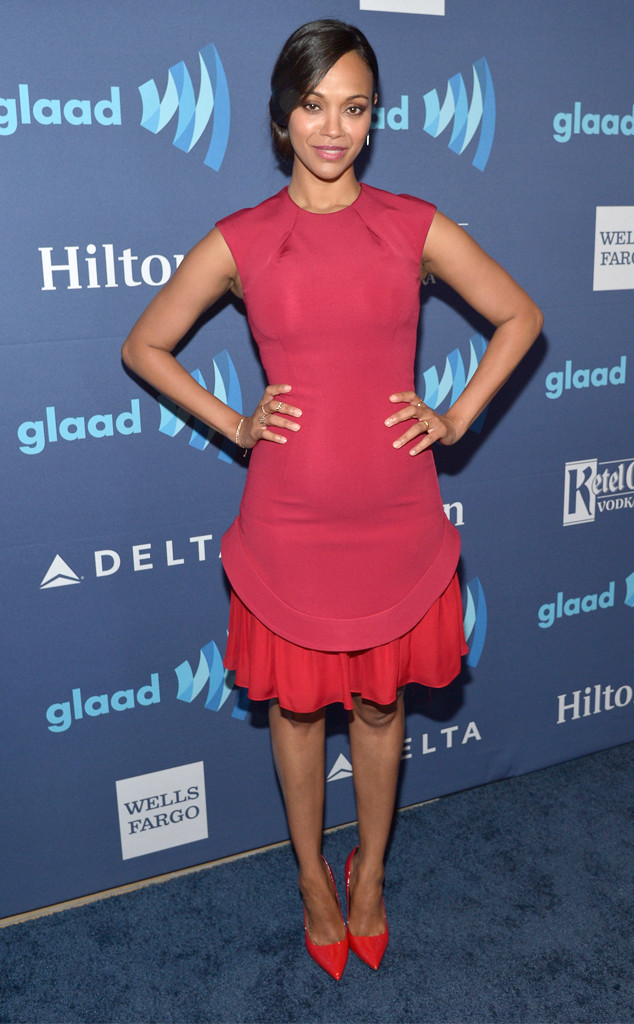 Charley Gallay/Getty Images for GLAAD
Zoe Saldana is keeping it real.
The actress isn't sugar coating anything about her mission to shed the baby (ahem, babies!) weight, in fact, she's been super forthcoming about how difficult it's been to find the time to work out in the gym.
In her most recent post on Facebook, the mother of twin boys admitted that she had been procrastinating as of late, saying, "I made it! After a week of postponing my workout due to life & meetings & work, I prioritized it. I prioritized myself. A good friend once told me that being self-focused doesn't necessarily mean you are being selfish. Be self-focused!"