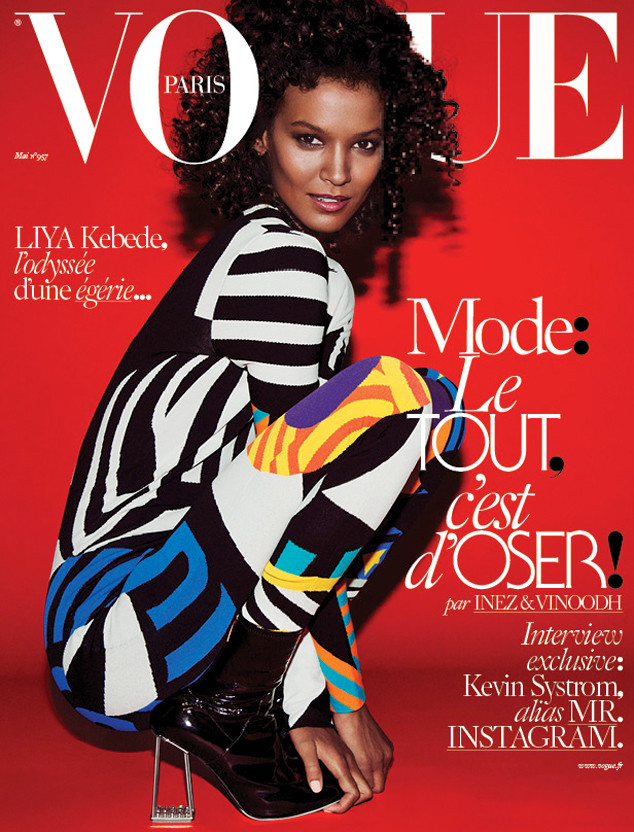 © Inez&Vinoodh / Vogue Paris
Good news! Vogue Paris has moved back into the 21st century.
The magazine featured a model of color on the cover for the first time in five years, and we gotta ask: What took so long? Ethiopian beauty Liya Kebede stuns in a printed catsuit and latex Dior booties for a feature that pretty much solidifies the mom-of-two as one of the fiercest models in the business.
FYI: The last woman of color to be on the magazine's front was Rose Cordero in 2010. The Fashion Spot reported in 2014 that women of color appear in fashion magazines five times less frequently than white women, a fact that was again brought to light following a controversy in which an online Cosmopolitan beauty feature showcased black models in the "R.I.P." column for beauty trends, while the "Hello Gorgeous" column presented almost only white models.
Vogue Paris is, well, in not-so-good company in this regard: Vogue U.K. held off on featuring a black model on the cover for 12 years (!), until Jourdan Dunn's cover feature from this February.
Here's to hoping that more women of color will be featured in international issues of Vogue in coming months (ahem, not years).