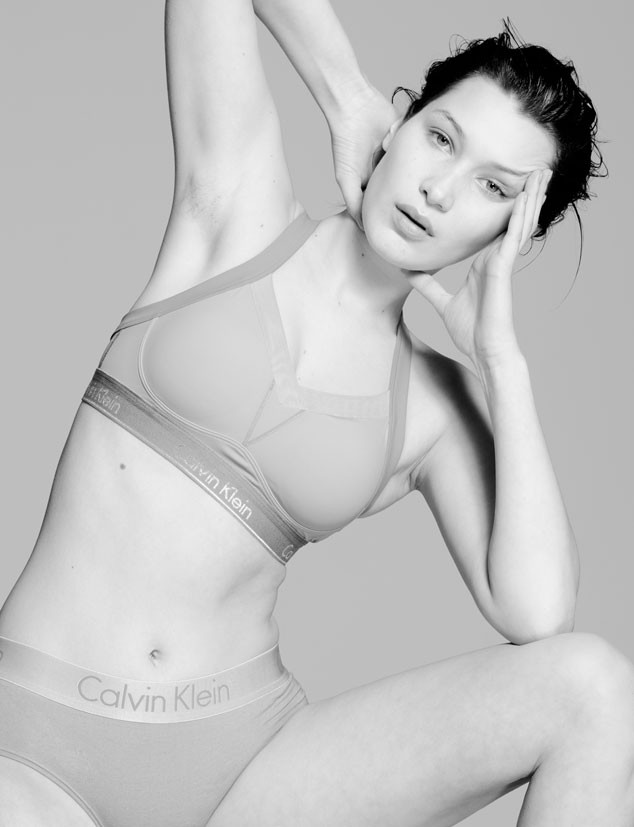 CR Fashion Book
Bella Hadid is starring in sexy, underwear-only photo shoots just like big sis!
Gigi Hadid's little sister has landed a major spread in the latest edition of former Vogue Paris editor in chief Carine Roitfeld's CR Fashion Book. Previous Fashion Book models have included Kim Kardashian and her sister Kylie Jenner (who in fact appeared in an editorial with Gigi for the mag), so Bella is in good company.
The spread features the 18-year-old model posing in nothing but her undies (we spied a DKNY bodysuit and Calvin Klein Underwear brand briefs). Even more amazing? Bella wears no makeup (and apparently there was no retouching done for the shoot). It must be in the genes: Hadid's mom Yolanda Hadid was a model in her youth, too.