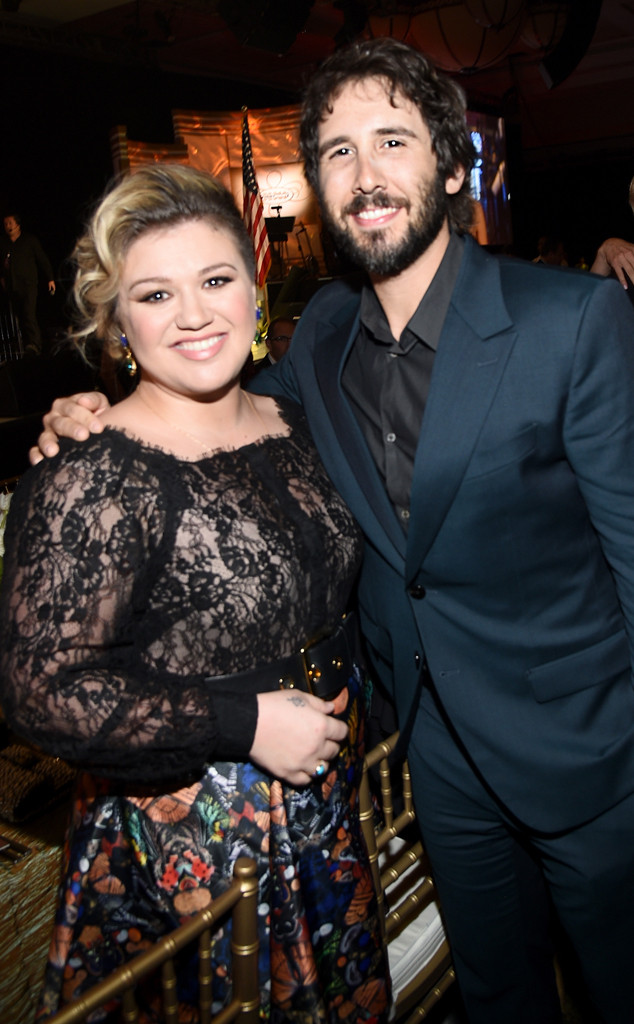 Michael Buckner/Getty Images for Celebrity Fight Night
Kelly Clarkson is Josh Groban's Angel of Music! And ours.
It's the ultimate collaboration and dream duet of many lovers of musicals and love songs: The 32-year-old pop star and Josh Groban have recorded "All I Ask of You" from Phantom of the Opera for his new musical covers album Stages and their cover will give you chills. The song was posted on Groban's SoundCloud page this week.
"So excited about this new album 4 you!" Clarkson tweeted at the 34-year-old baritone crooner (who has some "high notes up my sleeve"), in March. "What an amazing collection of songs!! Thanks for asking me :) get it #AllIAskOfYou."
"I'm so honored you said yes!!" he replied. "What a joy to finally work with you on a song that means so much to me. You sound SUPERB!"
In the original cast album for the Broadway show, star Sarah Brightman sang the ballad with Michael Crawford. Groban has sung the song with Brightman on stage in the past.
Listen to Groban and Clarkson's cover of "All I Ask of You" below.