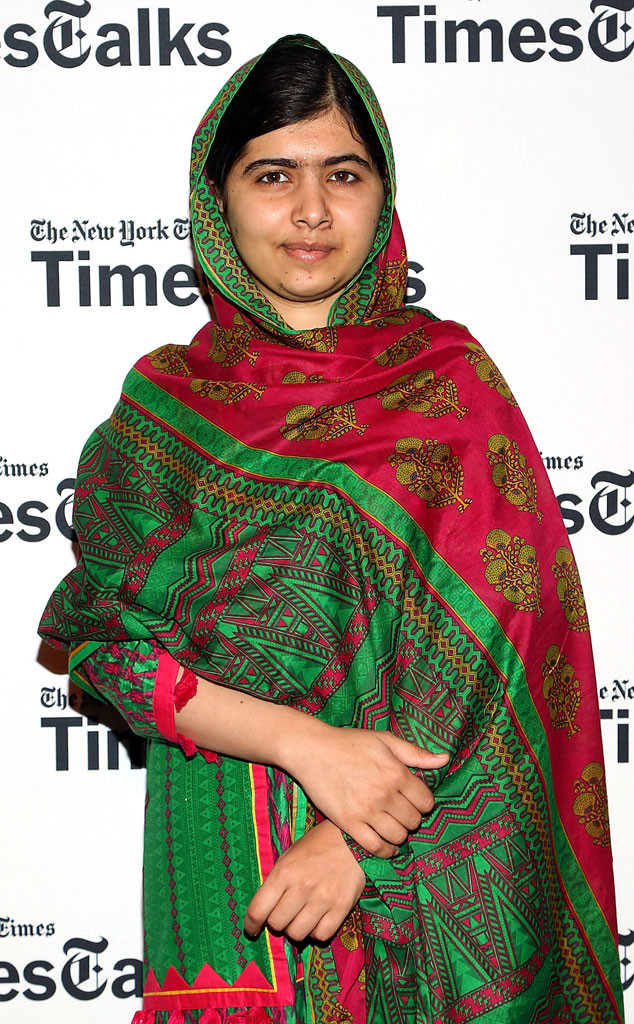 Monica Schipper/Getty Images
Malala Yousafzai is speaking out for the 300 Nigerian schoolgirls who were abducted by the Islamist terrorist group Boko Haram one year ago.
The 17-year-old Nobel Peace Prize winner and education activist penned an open letter Monday condemning the actions of the Boko Haram and asking the world not to forget the kidnapped girls.
"To my brave sisters, the kidnapped schoolgirls of Chibok, on this first anniversary of your captivity, I write to you with a message of solidarity, love and hope," Yousafzai writes. "I am one of the millions of people around the world who keep you and your families foremost in our thoughts and prayers. We cannot imagine the full extent of the horrors you have endured. But please know this: We will never forget you. We will always stand with you. Today and every day, we call on the Nigerian authorities and the international community to do more to bring you home. We will not rest until you have been reunited with your families."