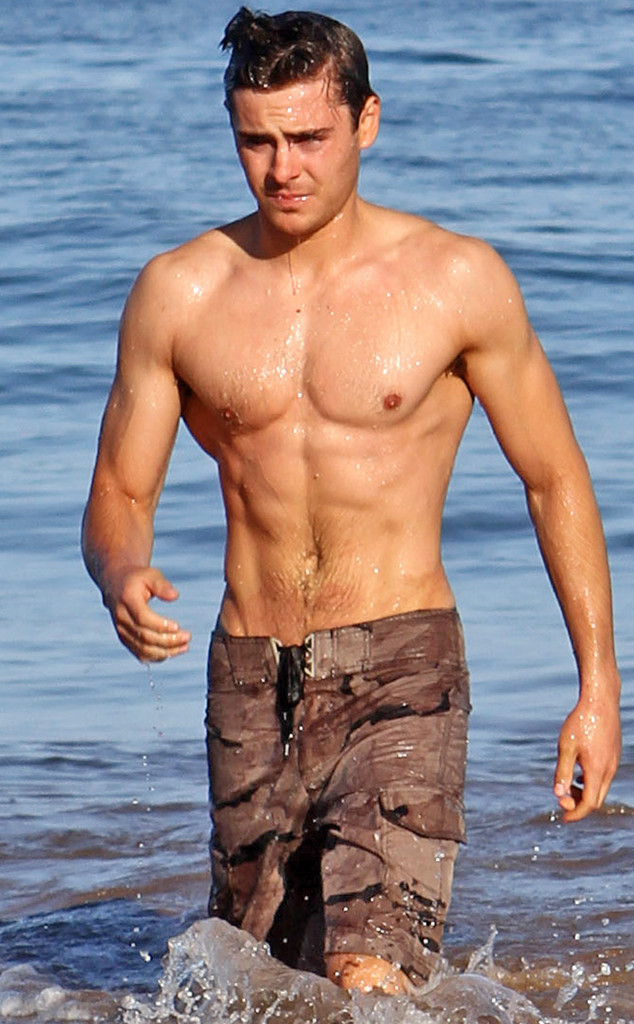 Dave / Splash News
The best part about this year's MTV Movie Awards was not seeing the cast of The Avengers on stage. Nor was it a sneak peek at Pitch Perfect 2. Heck, even Jennifer Lopez's gorgeousness doesn't compare to the amazing news I received on the blue arrivals carpet.
Zac Efron, I am more than happy to report, is going to be shirtless multiple times in his upcoming movie, We Are Your Friends.
"There are maybe three times he's shirtless," the film's director, Max Joseph of Catfish fame, told me, adding that he feared there would be "riots" if he kept Efron completely clothed for the entire movie.
"He's shirtless and you get a good dose of it," Joseph said.
Oh?
"It's not a flash but it's not like he's playing water polo for like six minutes or anything like that," he said.