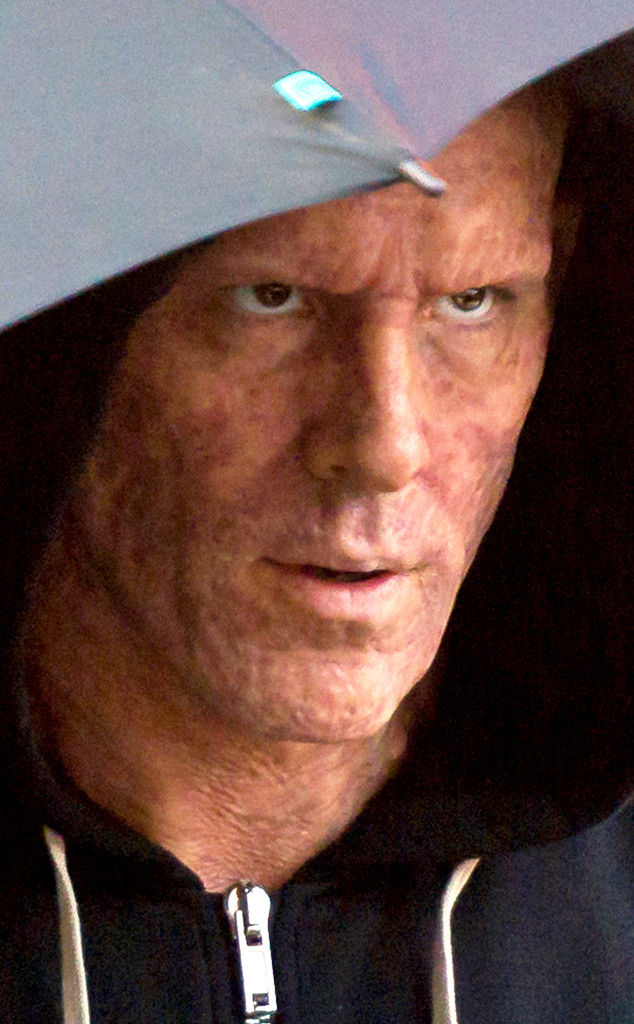 MYVR/AKM-GSI
Is that you, Ryan Reynolds?!
The 38-year-old actor stepped out on the set of his upcoming superhero movie Deadpool the other day looking completely and shockingly unrecognizable.
Blake Lively's normally hunky other half was snapped sporting burns and scars all over his face (his character Wade Wilson is known in the Marvel world for being disfigured). The movie makeup looked gruesomely realistic as Reynolds walked around set with the reddish makeup on and no eyebrows. Meanwhile, Reynolds tried to cover up in a jacket with the hood up over his head. Needless to say, it's scary seeing this hottie look so injured!