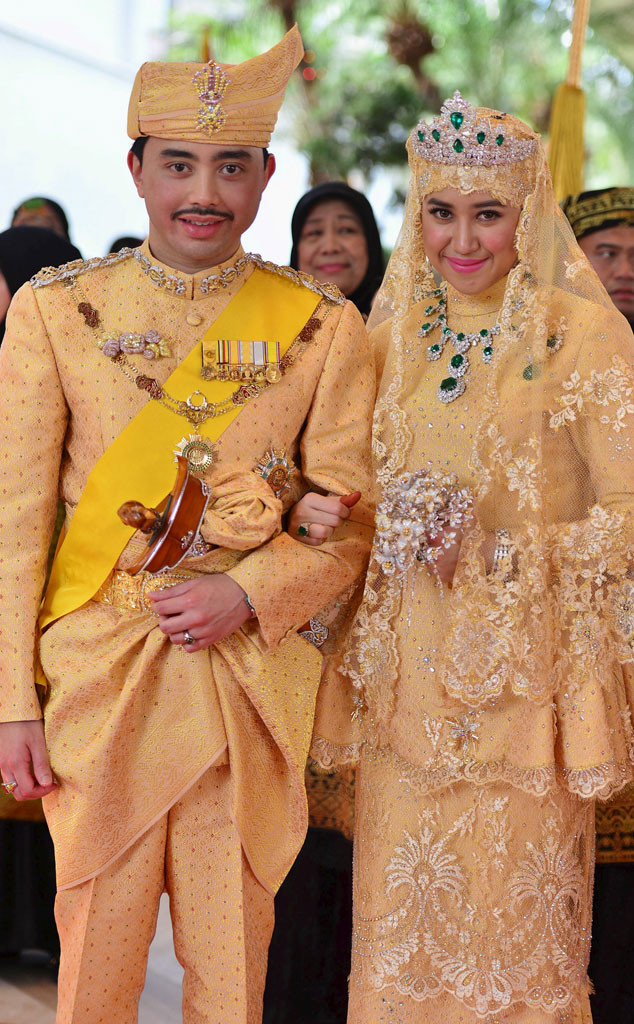 REUTERS
Now this is how you do a wedding, you guys.
The Sultan of Brunei's youngest son, Prince Abdul Malik, married his 22-year-old data analyst girlfriend, Dayangku Raabi'atul 'Adawiyyah Pengiran Haji Bolkiah, today in what is quite possibly the most lavish ceremony the world has ever seen—for real.
Sultan Hassanal Bolkiah and his wife, Queen Saleha, were both on hand to celebrate the union of their son, who is second in line to become the next Sultan.
The event to remember took place at the majestic 1,788-room Istana Nural Iman palace located in Brunei's capital, Bandar Seri Begawan.