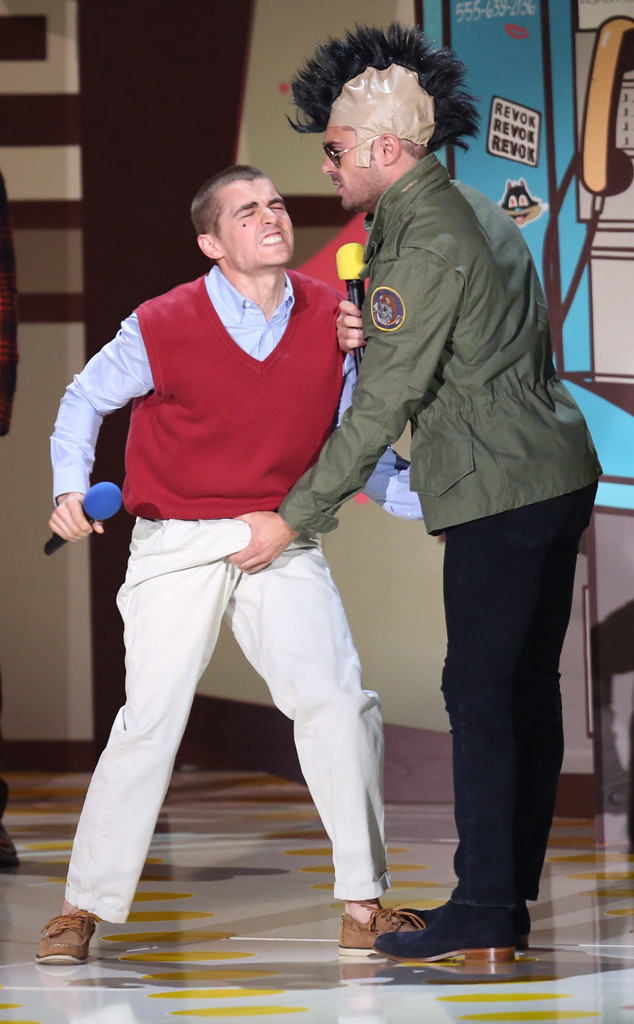 Matt Sayles/Invision/AP
We may have missed out seeing Zac Efron go (completely) shirtless again, but the MTV Movie Awards weren't without its surprises.
For starters, Amy Schumer made a lot of dirty jokes. Like, a lot. They might not all have landed seamlessly with the audience, but we can at least say we were cracking up at E! HQ.
The rest of the night kind of seemed like The Shailene Woodley Show. After all, she took home what seemed like about 100 awards.
And then there were more dirty jokes. But since we can't repeat a lot of what was said, we'll just go right into recapping our best and worst moments from the show.