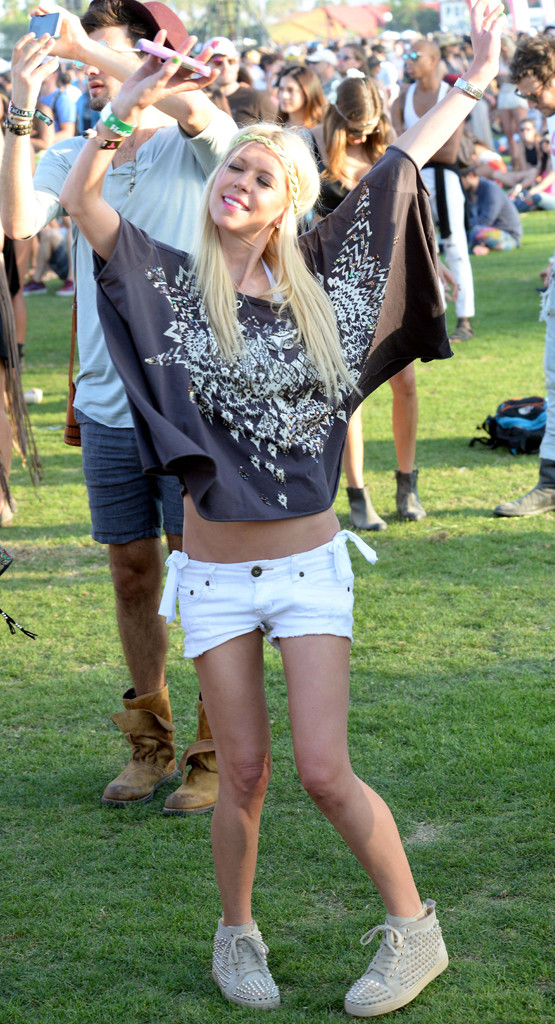 London Entertainment /Splash
She's dancing the day away!
Tara Reid was among the many celebrities spotted at this weekend's star-studded Coachella festivities in Indio, California. The 39-year-old Sharknado star was getting down to Hozier's set where the group performed their hit single "Take Me to Church."
The blond actress was seen sporting her own summer fashions, opting for a bohemian chic look while attending the second day of the festival. Reid revealed a slender frame and tanned skin while grooving to her favorite spring-time jams.
Tara also showcased her summer frame by wearing a loose fitting black tee and white daisy dukes that barely covered up her white string bikini. Even though the star decided on a comfortable look paired with lime green accessories, she still wore some rockin' Christian Louboutin Suede High-Top sneakers.