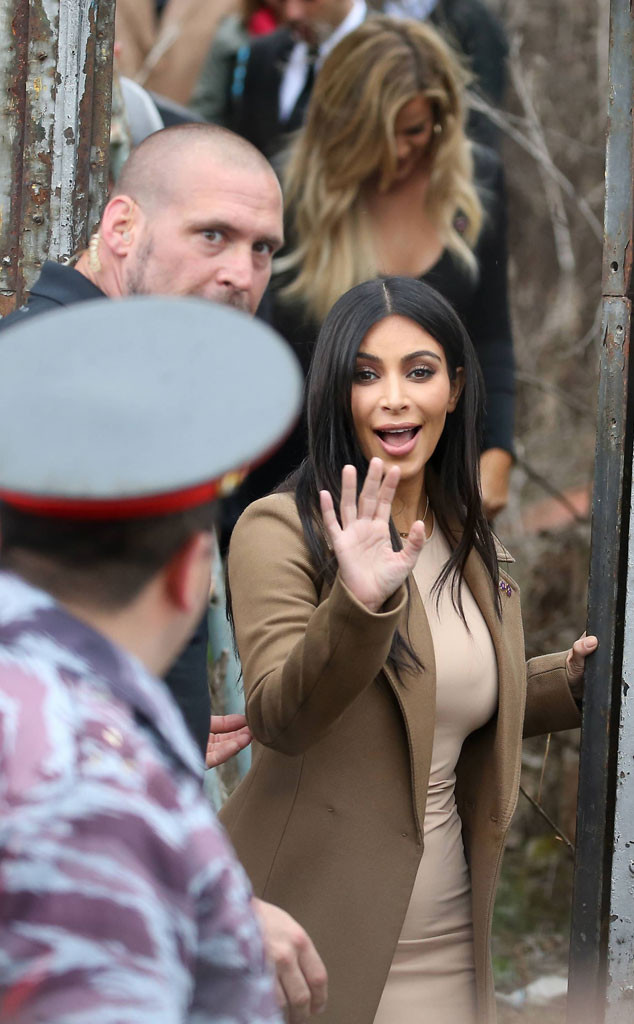 FameFlynet
The Kardashian's family trip to Armenia just became that much more special.
As Kendall Jenner and Kylie Jenner arrived at the Coachella Music Festival in the California desert, big sisters Kim Kardashian and Khloe Kardashian continued their meaningful vacation with a trip to Gyumri, a city outside the Armenian capital of Yerevan.
Armenian records indicate that the late Robert Kardashian's family lived in the historical town. As a result, the group made it a priority to visit their modest ancestral family home.
With rusted metal walls, no roof and piles of debris surrounding the area, the sisters appeared to be moved while exploring the neighborhood with their cousins Kara and Kourtni. Kanye West followed close behind the ladies as he carried North West through the muddy dirt roads.