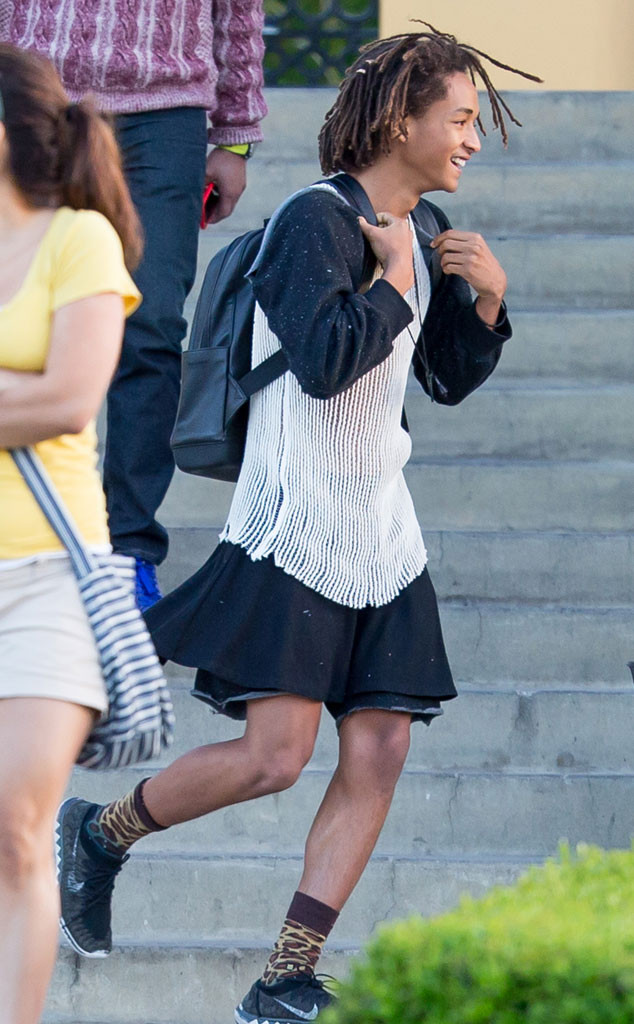 VIPix / Splash News
It looks like Jaden Smith is starting to expand his very limited wardrobe collection!
Will Smith and Jada Pinkett Smith's son was spotted out and about with friends in Calabasas the other day wearing a dress that showed off his legs.
After grabbing dinner with a group of pals, the 16-year-old was all smiles while rocking the inspired look. Jaden's dress was long-sleeved and all black with an edgy white netting over it. Jaden, who is no stranger to wearing unusual fashions, paired it with black Nike sneakers, leopard-print socks and a black backpack.
As for the change in Jaden's style, he recently took to Instagram to share a photo of himself trying on women's clothes. "Went To TopShop To Buy Some Girl Clothes, I Mean 'Clothes,'" he wrote this week.