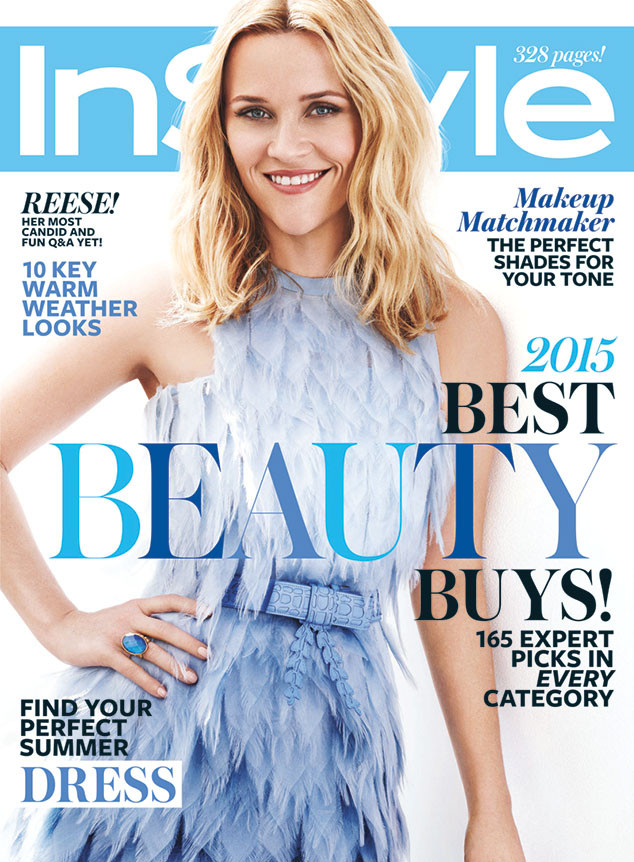 Giampaolo Sgura
Reese Witherspoon is a girl's girl.
In InStyle's May 2015 issue, the Hot Pursuit actress opens up about the value of female friendships. "I learned a few years ago that there are people who don't want good things for you. You've got to get away from them. Now I surround myself with supportive friends. I have a close group of girlfriends I call my Southern Mafia. One's from Oklahoma, one's from Arkansas, another's from Tennessee," the New Orleans-born, Nashville-raised Oscar winner, 39, reveals. "I get a lot out of my relationships with them."
Members of Witherspoon's "Southern Mafia" relate to each other on many levels. "Parenting, getting through your marriage, getting through your day, these are hard things, and I find solace in the fact that other people struggle with the same stuff I do," she tells the magazine. "We all have concerns about our kids, our marriage, our dreams."
Admittedly, Witherspoon has a "pretty great" life.
"I've finally gotten to an age when I'm not afraid to have an opinion. I feel that my perspective matters. It took me a while to figure that out, but I'm there now," the Water for Elephants actress confesses. "I was always pretty outspoken, actually, but now I've learned to say sorry when I make mistakes, too."
"I've always been a little spitfire. Sometimes it's gotten me into trouble."