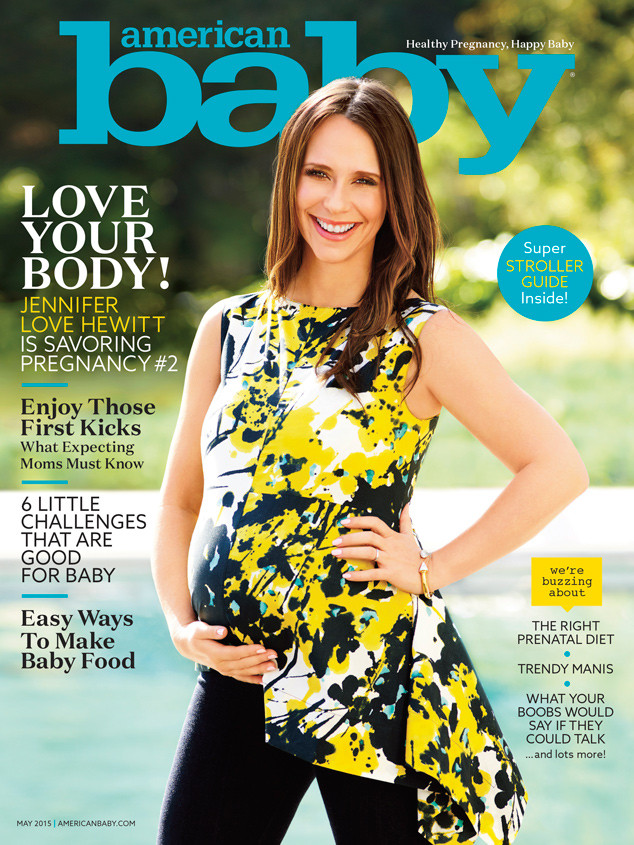 Courtesy American Baby
Jennifer Love Hewitt is glowing!
Since announcing her second pregnancy in January, the Criminal Minds actress, 36, has eschewed the spotlight to spend time with husband Brian Hallisay, 36, and daughter Autumn Hallisay, 16 months. Now, for the first time, Hewitt talks about Baby No. 2 in American Baby's May 2015 issue. "Pregnancy is magical. I'm grateful," the TV star admits. "It's not lost on me what a gift it is to be able to get pregnant."
Jennifer isn't joking!
"I've been an actress for 25 years, and have had to be hungry at times for my career, so being pregnant is completely freeing," she says. "When I was expecting Autumn, I ate everything I saw! I told myself, 'Oh there's a donut—I should have that.' Now with this second pregnancy, I know the baby really doesn't 'need it.' So I eat healthy foods in general, but I also indulge in little things that I crave."