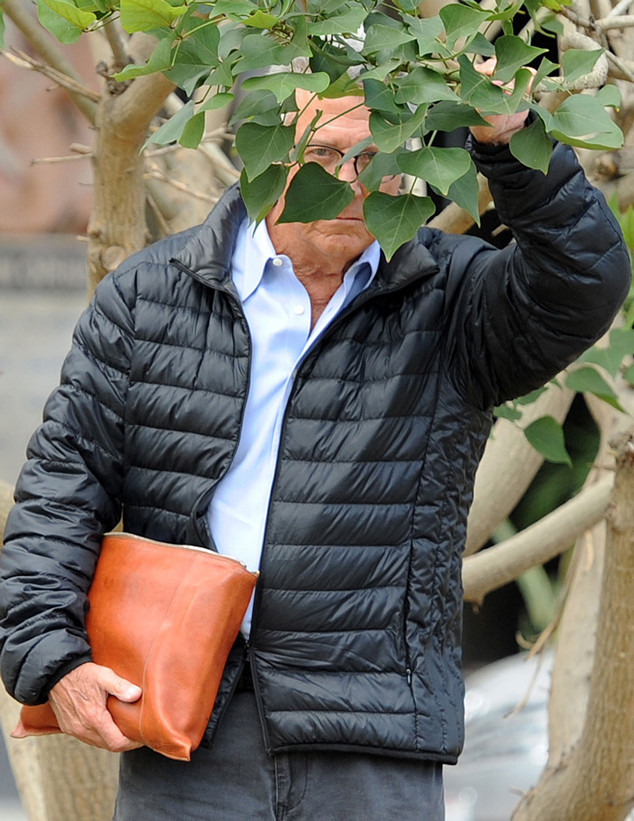 Fameflynet
It's a bird! It's a plane! No, wait, it's Dustin Hoffman hiding in the bushes again. Yes, really.
The 77-year-old actor is quickly making a habit of coming up with some of the funniest ways to play hide-and-seek with photographers—and we love him for it.
We kid you not, the two-time Oscar winner may be famous for his outstanding performances on-screen, but what you may not know about him is that he's the ultimate master of disguise.
Hoffman can do comedy, drama, even drag—and one of the beloved star's lesser-known skills is his uncanny ability to blend in. Like, we're talking full-blown chameleon-style blending, people.