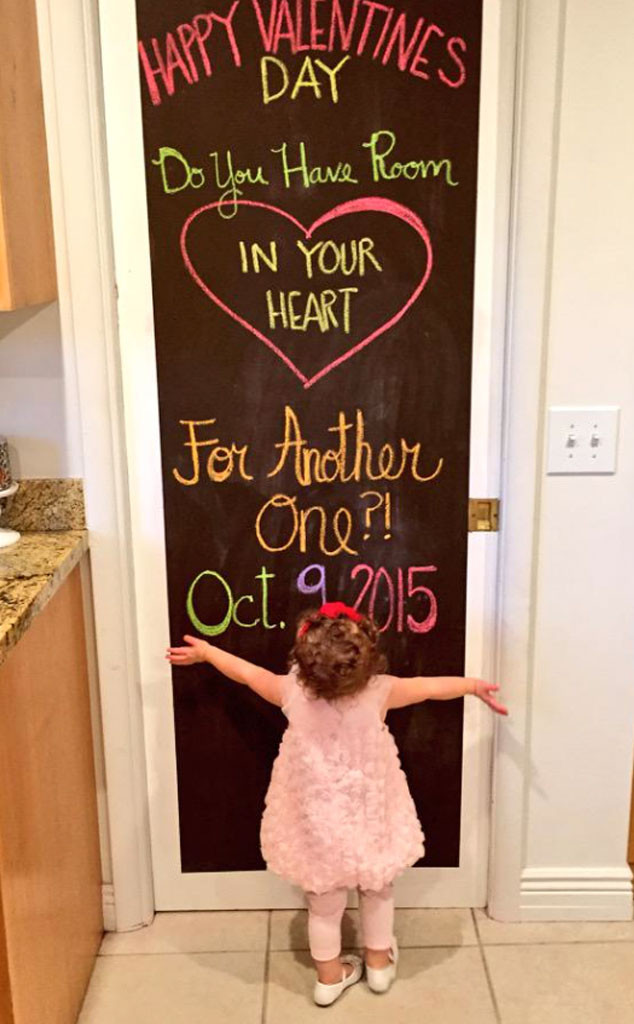 Twitter
And a baby makes four!
High School Musical actress KayCee Stroh made an adorable announcement on Twitter yesterday: that she's pregnant with her second child!
The 30-year-old star posted a photo of her daughter Zetta Lee, who turns 2-years-old next month, standing by a door with the pregnancy news written on it in elaborate chalk.
Stroh originally shared the news with her close family and friends this past Valentine's Day, but only just went public with the pregnancy this morning.
"Do you have room in your heart for another one?" the sign read along with the baby's due date, Oct. 9, 2015.
Little Zetta was shown in a precious pink dress hugging the door and appearing to be excited about becoming a big sister in the coming months.