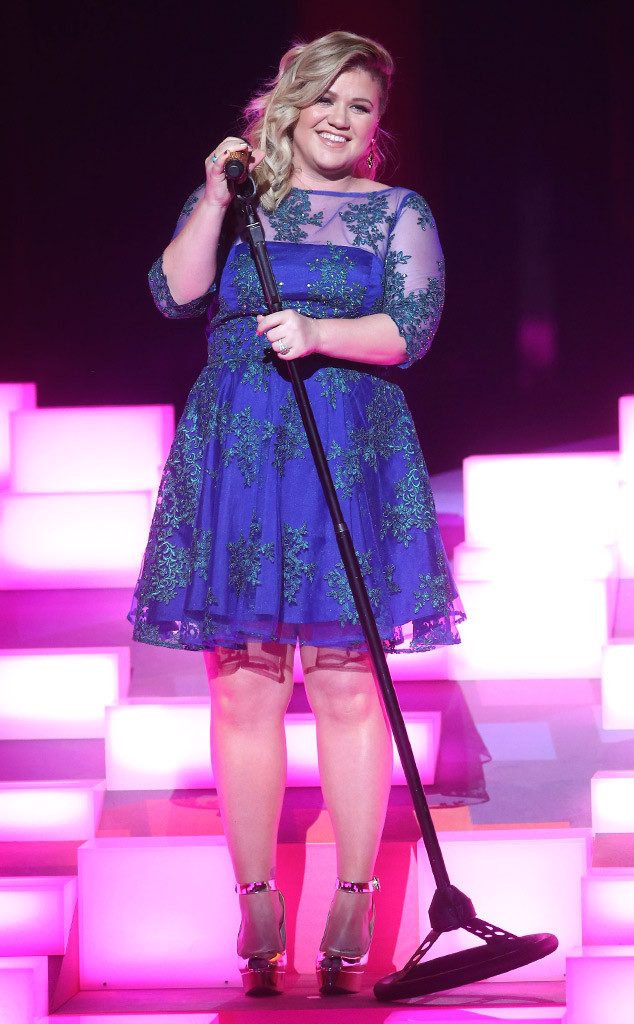 Frederick Brown/NBC
Kelly Clarkson's baby girl may want to prepare herself for a little brother!
While the American Idol winner certainly isn't pregnant, the "Heartbeat Song" singer is admitting in a new interview that she's already thinking about baby No. 2 and whether she wants another daughter or a son.
"My body shut down when I'm pregnant, it was the worst. It was really hard, just physically couldn't stop vomiting," she said on Zach Sang & the Gang's radio show. "Honestly the only reason I am hoping for a boy is because they usually say if you're sick with a girl, you won't be with the boy. And if you are sick with the boy, you won't be with the girl."
She added, "I'm purely hoping it is a boy so I can have the most magically wonderful pregnancy."