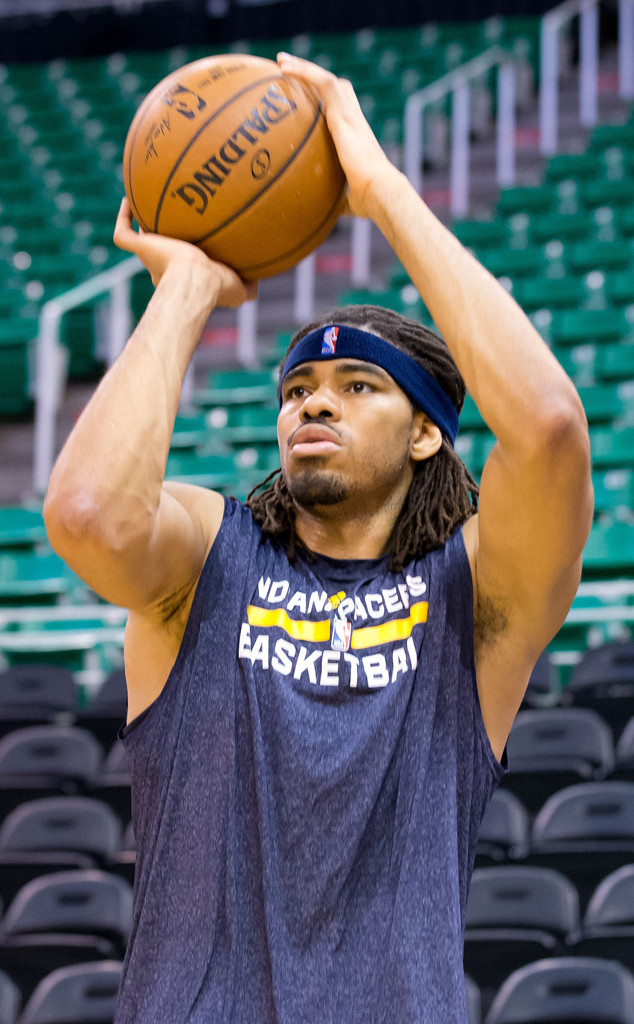 USA TODAY Sports/ Sipa USA
UPDATE: The NBA released a statement saying Chris Copeland underwent surgery Wednesday for his injuries but is in stable condition. Copeland also released a statement, saying, "I want to thank all the fans, friends, teammates, coaches and the Pacers organization for their support and prayers during this time. I also want to apologize to everyone, particularly the NBA and the Pacers for my bad choice at being out at that time. I am doing as well as can be expected and I will work hard to make a full recovery."
___________________________________________________
Indiana Pacers forward Chris Copeland and Katrine Saltara were stabbed outside of New York City's nightclub 1Oak. The former New York Knicks player was stabbed in the abdomen while Saltara was stabbed three times in the arm, breast and buttocks during an argument that took place shortly before 4:00 a.m., police sources tell E! News.
Copeland's driver witnessed what happened and alerted police. The NBA star's attacker, 22-year-old Shezoy Bleary, was arrested as well as two members of the Atlanta Hawks, Pero Antic and Thabo Sefolosha, for trying to prevent police from setting up a crime scene. The Pacers released an update on its player's condition online, writing, "Chris Copeland suffered a knife wound to his left elbow and abdomen this morning in New York City. He is currently in stable condition at a New York hospital. Updates will be provided as available."
Pacers President Larry Bird also released a statement that read, "We are aware that Chris Copeland was injured early this morning in New York City. We are still gathering information and will update when we know more. Our thoughts are with Chris and those injured."