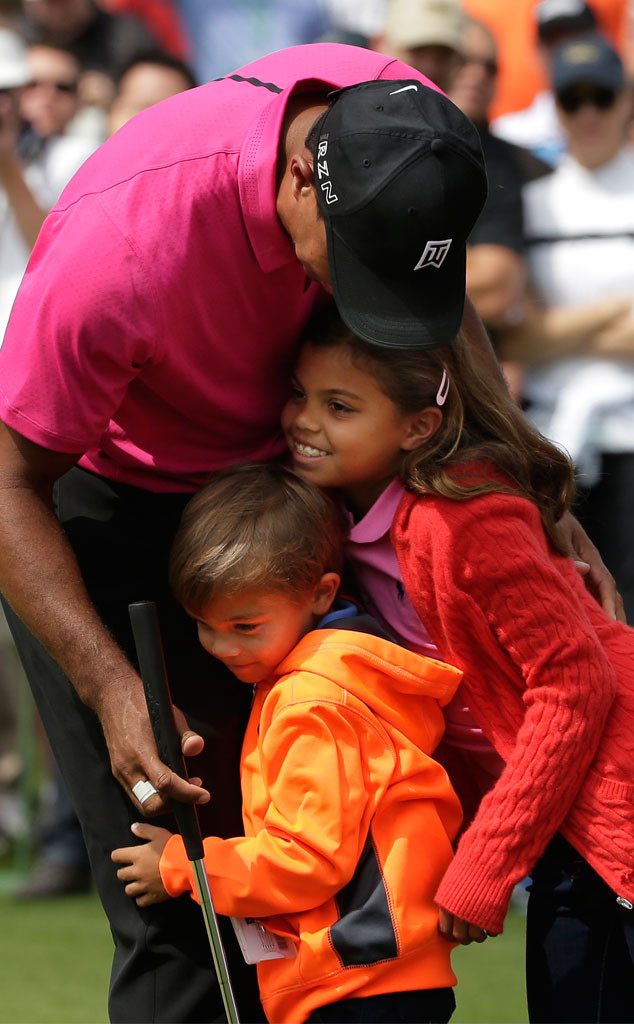 AP Photo/Chris Carlson
Tiger Woods got three very welcome surprises during the second day of the Masters!
The professional golfer's two kids, Sam and Charlie, were brought by Woods' girlfriend Lindsey Vonn to show their unwavering support.
Towards the end of his second day out, Woods was seen hugging his little ones before they were walked off the course with the Olympic ski star.
Just last week Woods made the major announcement on his website, revealing that he was planning on competing in the upcoming 2015 Masters Golf Tournament at Augusta National Golf Club.
"I'm playing in the Masters," he said on his website. "It's obviously very important to me, and I want to be there."