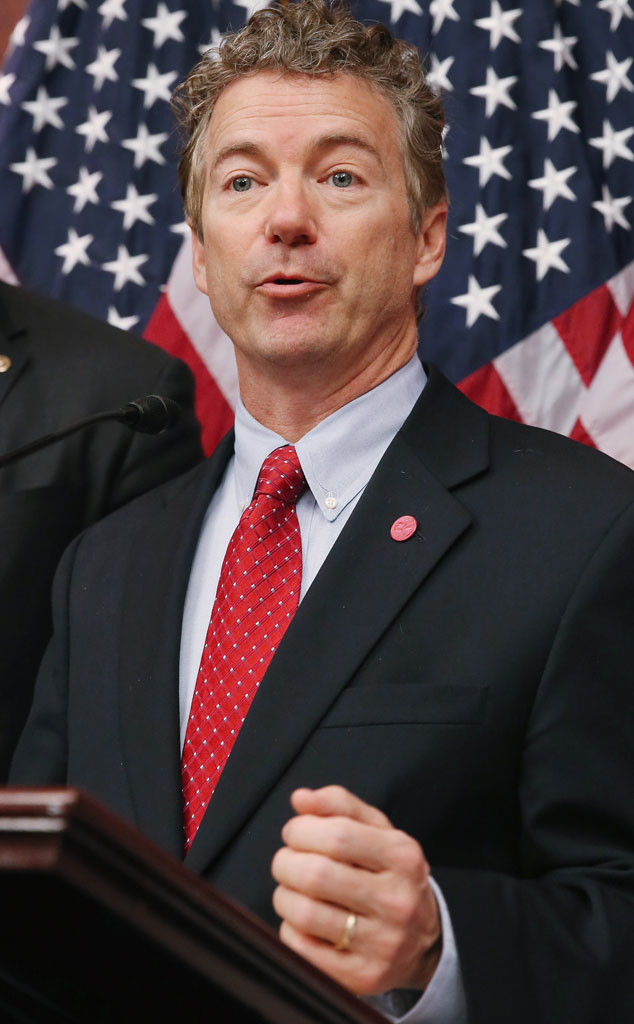 Mark Wilson/Getty Images
It's safe to say Rand Paul's presidential announcement didn't exactly go smoothly.
Well, to be fair, it started out smoothly. The Senator broke the news on his website that he'll be entering the bid for 2016. That was followed up by a speech in his native Kentucky which was videotaped and then posted on YouTube for all to see. Until now.
The video no longer appears, and has instead been replaced with a message from YouTube reading "This video contains content from WMG, who has blocked it in your country on copyright grounds."