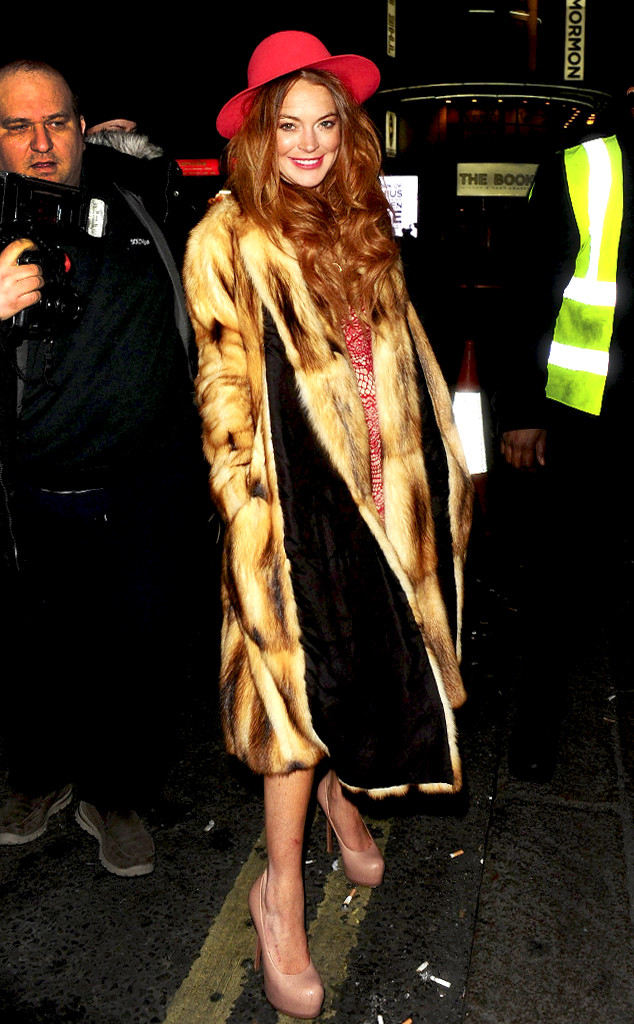 FameFlynetUK/FAMEFLYNET PICTURES
London living has done Lindsay Lohan some good! The Mean Girls actress, who has had a successful run in London's West End starring in Speed-the-Plow, has seemingly adopted the U.K. city as her permanent home.
In an interview with Homme Style magazine, Lohan reveals that the British city "feels like home" even though much of her family is stateside. "I miss [London] every time I have to leave for work and can't wait to get back."
She adds, "I go back to NYC and LA for family and work." But now that she has fully embraced Londontown and vice versa, does the Freaky Friday actress expect to find love? Maybe! She dished that right now she's focused on her work, but adds that she has had some thoughts about the type of man she would like to date.