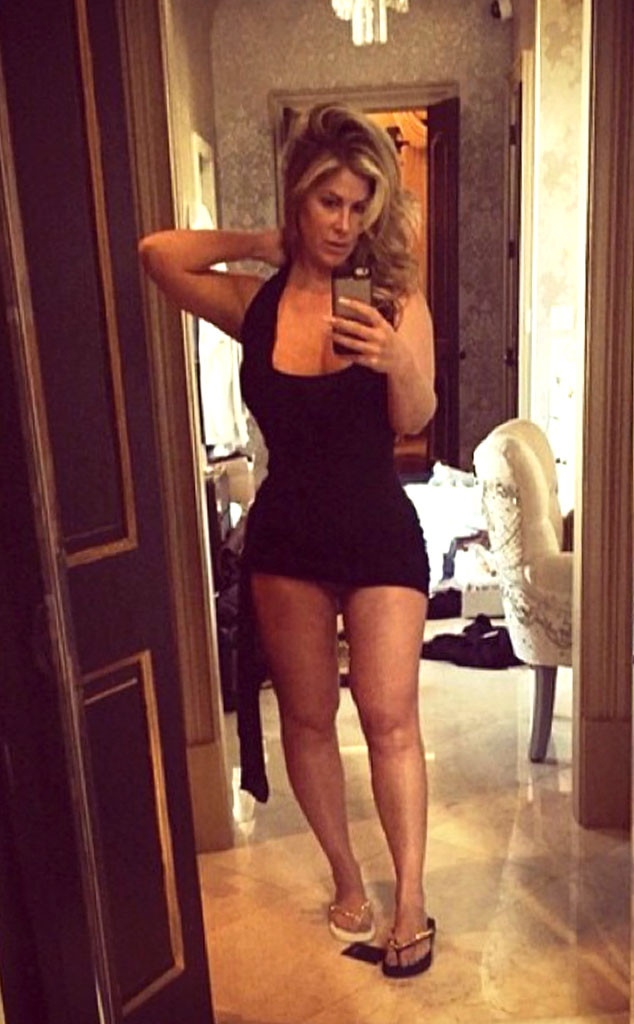 Instagram
Real Housewives of Atlanta alum Kim Zolciak-Biermann will not be body shamed!
The 36-year-old Bravo reality star and mother of six fired back at critics on Instagram on Friday, posting two selfies of herself wearing a tight, cleavage-baring black mini dress.
"Yes I have thick, or as some of my followers call them, 'chunky' legs (Rude Ass People)," she wrote. "Always have and I love them that way! I love every inch of me and it's evident some of you don't. It's truly disheartening to see some of your comments because My kids see this stuff and I'm appalled. I guess it's time I stop posting personal pics of myself as well as my kids since some of you last night and today commented rudely about them. #GodDontLikeUgly.