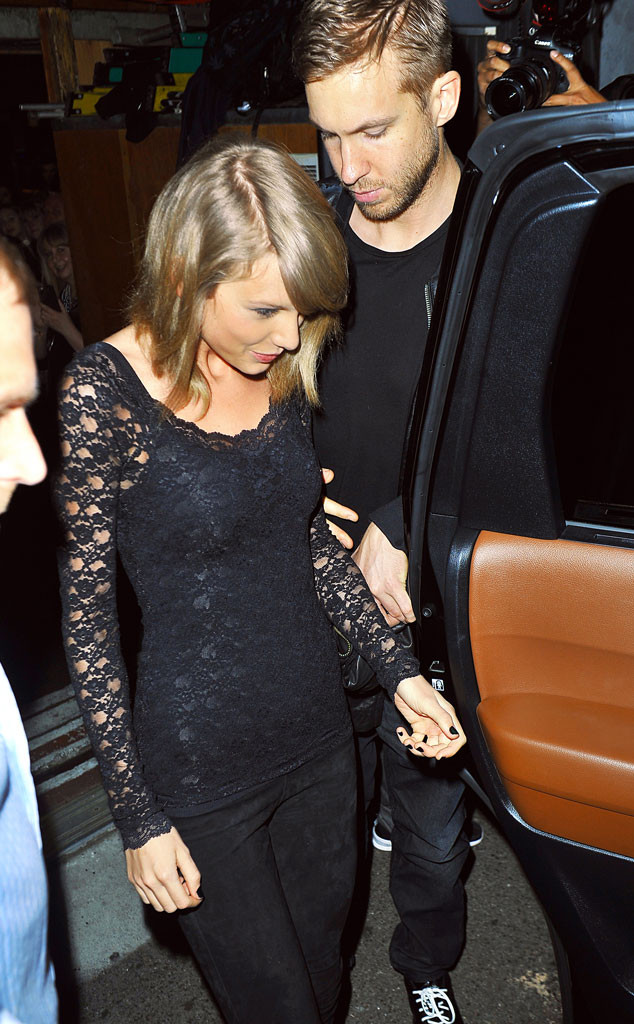 MEP/Splash News
Taylor Swift and Calvin Harris (Tayvin? Swarris? Never mind) are probably dating because we've seen lots of photos of them packing on the PDA and we are so happy because she is finally dating a man. No more bad British boybander. No more barely legal Kennedy. She needs a grown man.
So yeah, we approve of this couple. We ship it.
As everyone knows, Taylor Swift is the first person in the history of music to write about her personal life, her relationships and her breakups. So naturally when photos came out of her holding hands with Harris, everyone made the same brand-new joke that nobody has ever made before.