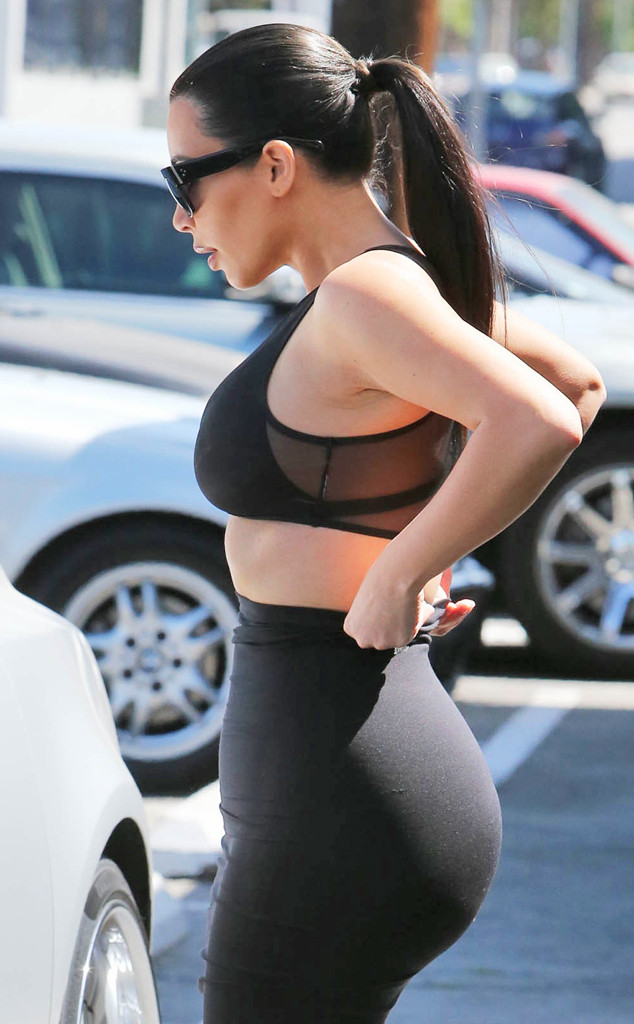 WCP/4CRNS/FAMEFLYNET PICTURES
Kim Kardashian may have started a trend within her own family, but we can't forget that her butt is the original upon which all other Kardashian butts have been based.
The E! star was flaunting those curves to full effect today while out and about in L.A., her black skintight pencil skirt making for a striking profile in the derriere department.
She paired her pants with a black crop top, her impressive cleavage on full display underneath the sheer overlay. Kim's once-again-brunette hair was pulled back in a sleek ponytail and she was rocking dark designer shades and strappy stilettos.