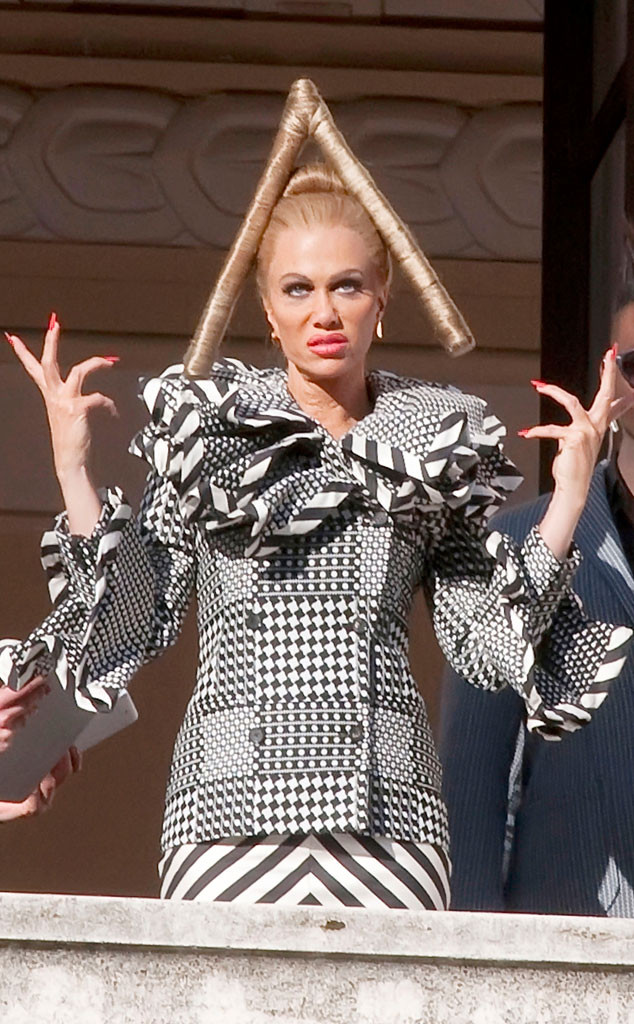 Xposure/AKM-GSI
Could that crazy-looking villainess really be the one and only Kristen Wiig?! Yes, yes it is!
Believe it or not, this is a photo of the 41-year-old Bridesmaids star in character on the set of Zoolander 2 in Rome. Wiig looked unrecognizable Wednesday while dressed in a wacky V-shaped blond wig and a bizarre, collared black and white outfit. Wiig completed her costume with long pink nails.
As for the former Saturday Night Live star's face, her lips look like they've been prosthetically plumped up. She also had tons of makeup on that made it hard to tell who was actually under all those movie set cosmetics.
One thing's for sure: with that wacky look and her nature talent for comedy, Wiig will be hilariously funny in the upcoming Zoolander sequel!