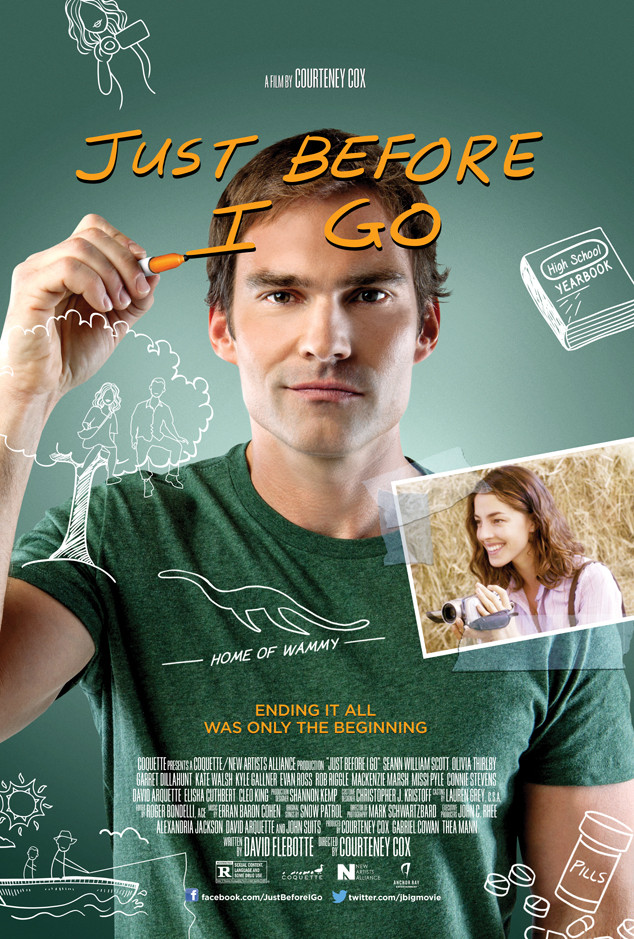 Coquette Productions
Cougar Town just aired its final episode on Tuesday, but it seems Courteney Cox is already onto bigger and better things.
No, sadly, she's not orchestrating a Friends reunion. But she is releasing her big directorial debut. The new flick is called Just Before I Go, and it's certainly a bit of a change for the actress. The film follows Ted Morgan (played by American Pie's Seann William Scott), a depressed man who's returned to his hometown to settle up a few scores before comitting suicide. See? Dark.
But Just Before I Go isn't all tears—there's a good amount of that signature Courteney Cox irreverent humor.