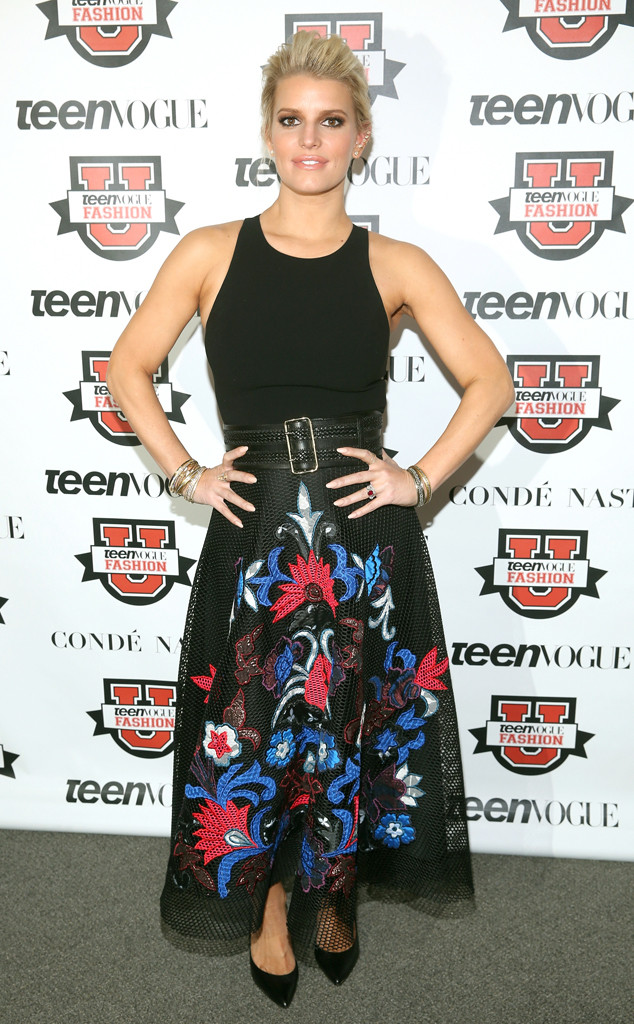 Rob Kim/Getty Images for Teen Vogue
Jessica Simpson's massively successful fashion and lifestyle brand is, well, changing hands!
Jessica Simpson Collection became a rollicking celeb brand triumph under the Camuto Group, with an estimated $1 billion in sales. It will now be owned by Sequential Brands Group Inc., a company who, as WWD reported April 1, wants to triple the net worth of JSC by refocusing on international growth. (That's right, guys, Jess' collection might hit the $3 billion mark.)
Designer Vince Camuto, who died on Jan. 21, had a $15 million master liscence for Jessica Simpson Collection at the time of his passing. Camuto was influential in the growth of Jessica's brand—orchestrating its evolution from a shoe line to lifestyle collection that spans fashion, footwear, apparel, fragrance and home categories. The line has 2,500 points of distribution (main retailers that sell JSC include Macy's, Dillard's, Lord & Taylor and Nordstrom).
"I am extremely honored to partner with Sequential Brands Group to continue the growth and integrity of the Jessica Simpson Collection," Simpson said in a statement about the new partnership. "Working together with the powerful management team at Sequential and with all of our trusted retailers and licensees, including Camuto Group, there is no limit to our success. I'm as committed as I was 10 years ago. Here's to the next billion."