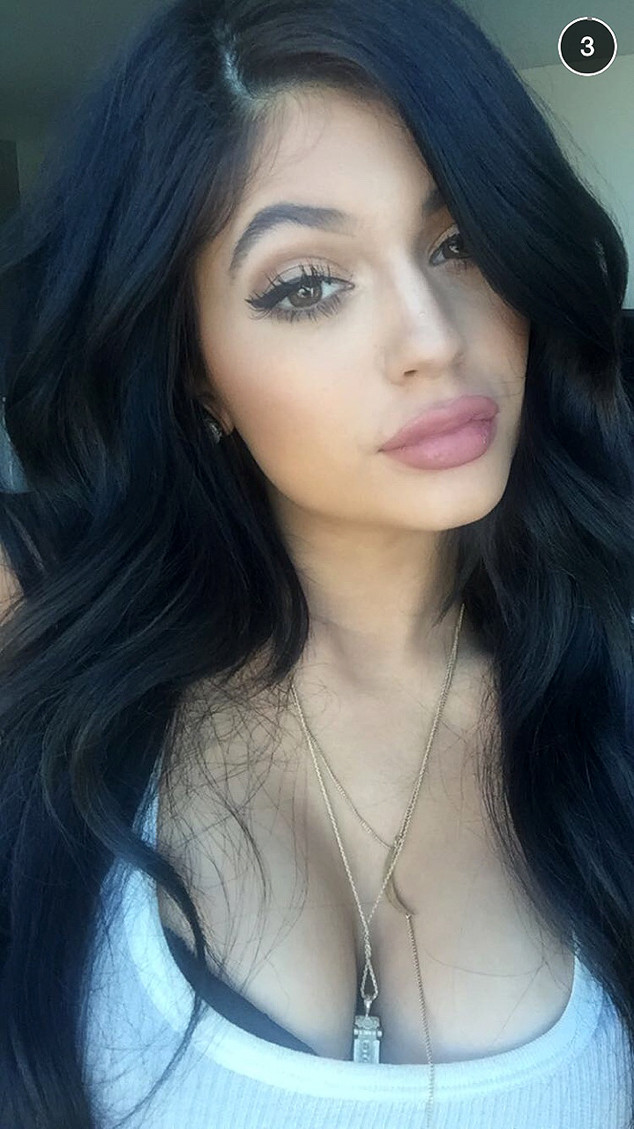 Snapchat
Oh, hi there, Kylie Jenner.
The 17-year-old Keeping Up With the Kardashians star posted a rather racy, cleavage-revealing pic to Snapchat yesterday. She also shared a snap of her (rumored) boyfriend Tyga taking a call in the background of one of her selfies.
A Snapchat pic only lasts for 1-10 seconds, but a screen grab is forever! Kylie knows that, of course, and neither she nor her perfect pout seem to care! This lip-lining lady posts the same kinda stuff across all of her social media channels—including the ones that don't disappear!