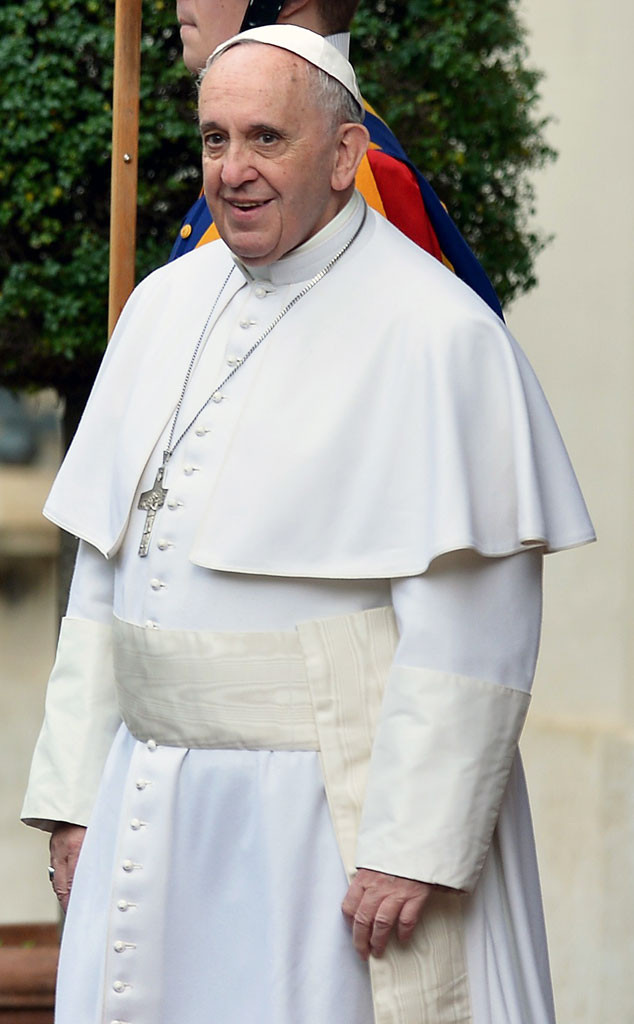 TIZIANA FABI/AFP/Getty Images
Pope Francis is getting fat, you guys.
Apparently his weight gain has become increasingly apparent, so Vatican doctors have warned the religious leader to lay off the pasta, according to The Telegraph. The 78-year-old Argentinian seems to have taken a liking to spaghetti and ravioli, specifically. The Vatican revealed that the Pope needs to adopt a more "disciplined" regimen, including exercising more to combat the stress of his job.
Thankfully he doesn't have to cut out the good stuff completely! The pontiff has been told he can eat his favorite meal only twice a week, which should hopefully satiate his cravings. Although, as pasta lovers ourselves, we don't blame the guy for wanting a plate or two (or three or four or five) of the Italian deliciousness, but with a job like his, we can't imagine the stress he's under.