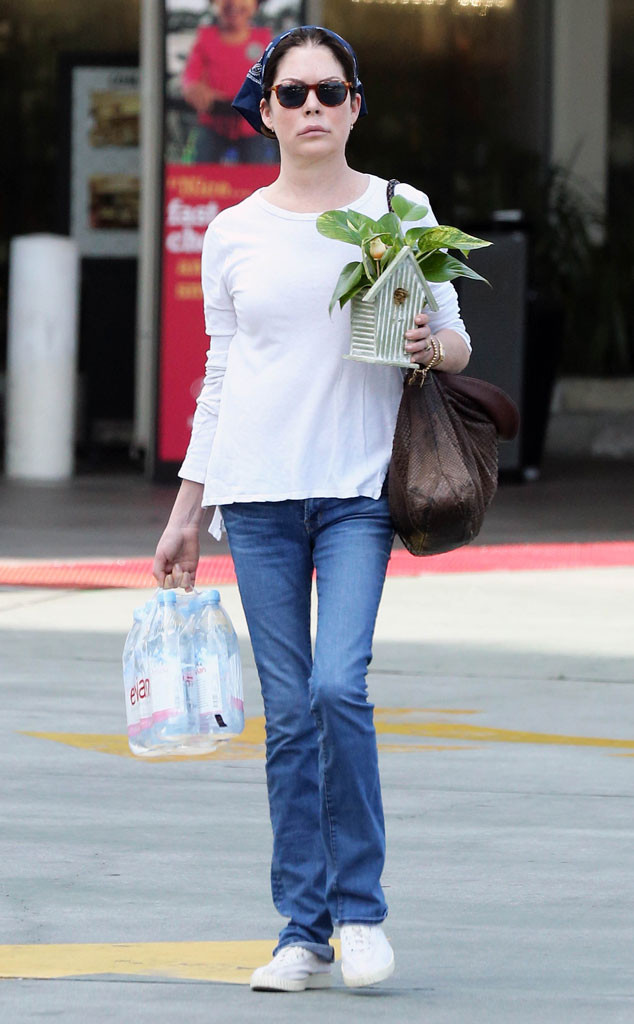 SL/FAMEFLYNET PICTURES
Lara Flynn Boyle hasn't made too many public appearances in the past few years, but when the actress has been photographed a handful of times out and about in her private life, many have been quick to point out that that her looks have certainly changed.
But on Tuesday in L.A., the 45-year-old actress stepped out in L.A. looking a bit more recognizable. The former Twin Peaks star's lips still appeared as if they might have undergone some cosmetic procedures, but the rest of her face didn't look as drastically different as it has in photos from 2013 and 2014.
Although Boyle has never publicly spoken about going under the knife, she did once reveal the cosmetic procedure she'd like to have done: A boob job!