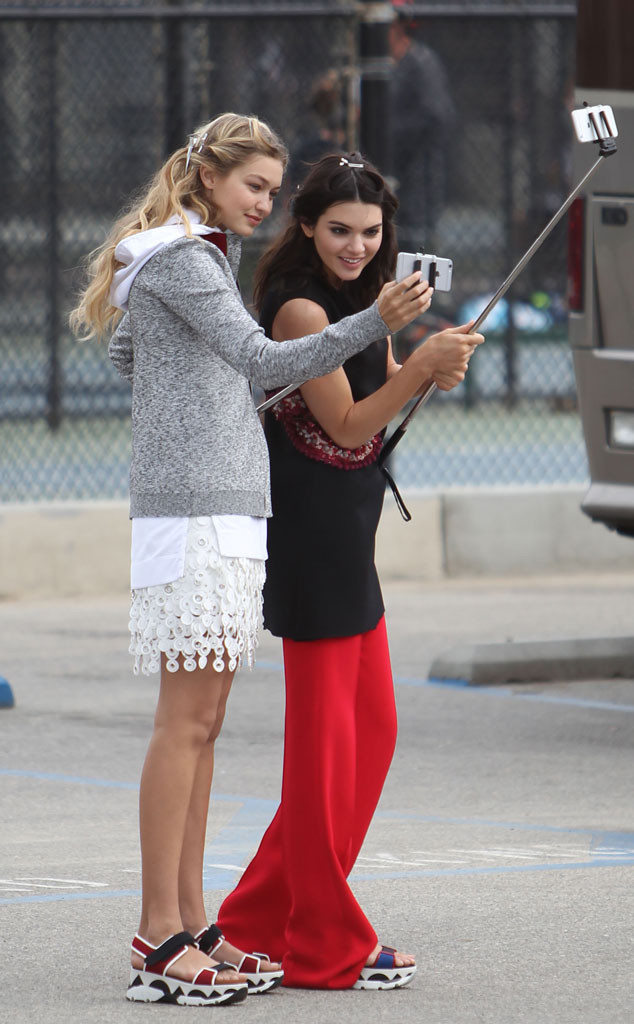 KVS/Gaz Shirley, © PacificCoastNews
Alert the millennials! Alert the millennials! Youths everywhere will have to make do without their favorite toy at this year's music festivals.
That's right, selfie sticks have officially been banned from concert fun. Coachella was the first to nix the accessory, announcing that no poles or extenders would be allowed. You can still bring your GoPro to record hours of footage that you'll never get around to editing, but there's basically no point, since all you'll be able to see is the back of people's heads.