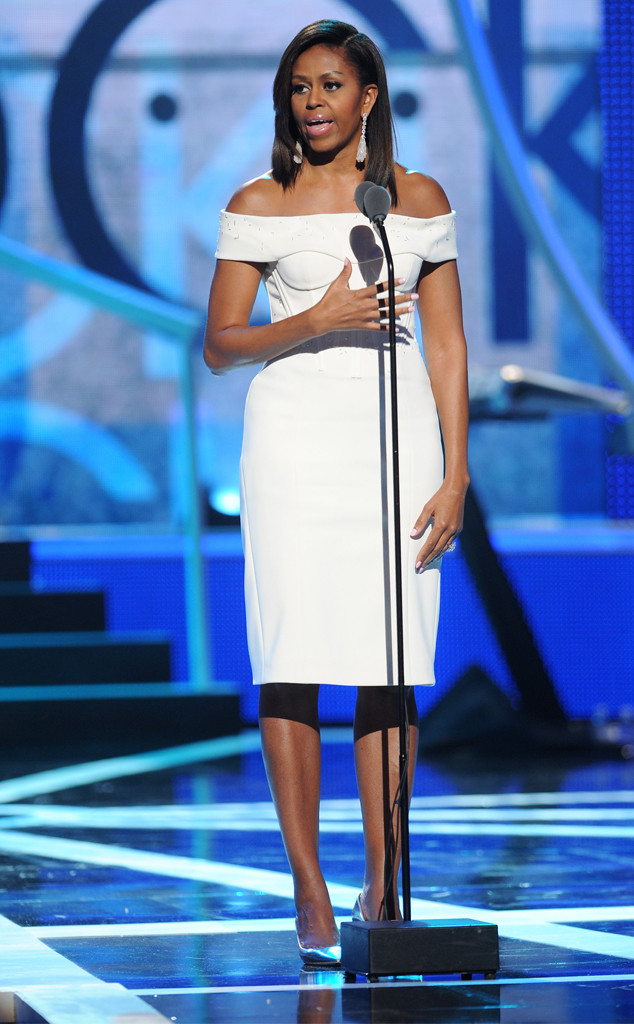 BET
Michelle Obama received a standing ovation on Saturday at BET's 2015 Black Girls Rock! event, where she gave a powerful, inspirational speech.
Looking chic, as usual, in a white, off-the-shoulder, knee-length dress, the First Lady declared into the mic, "to all the young women here tonight, and all across the country, let me say those words again: Black girls rock!"
"We rock! We rock!" she said. "No matter who you are, no matter where you come from, you are beautiful, you are powerful, you are brilliant, you are funny!"
"Let me tell you, I'm so proud of you," she said. "My husband, your president, is so proud of you. And we have such big hopes and dreams for every single one of you."