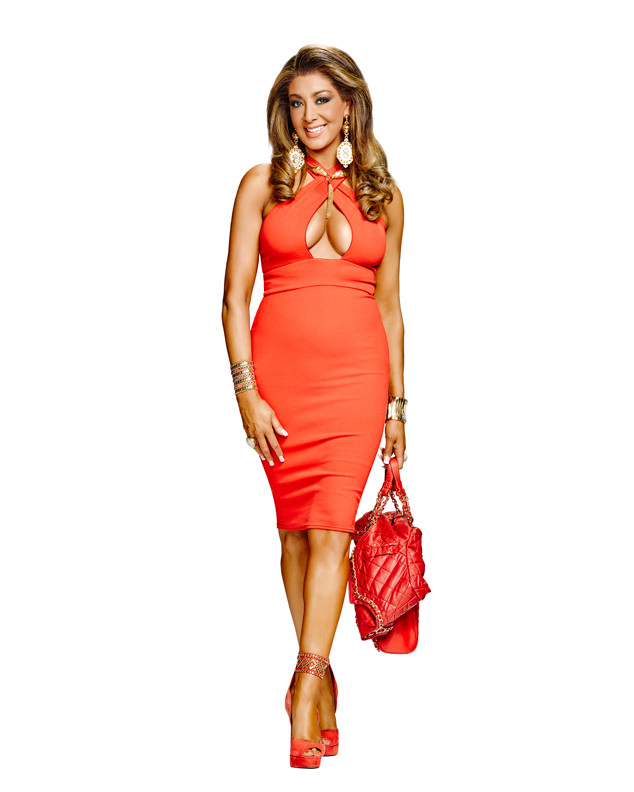 John Tsiavis/Bravo
Gina Liano was made for TV. Anybody who has seen The Real Housewives of Melbourne knows that. The self-described "ultimate drag queen" is a barrister in Australia—lawyer to us yanks—who doesn't mince words. But last season of The Real Housewives of Melbourne, the crossover hit reality series that has its second season premiering tonight on Bravo, was Gina's first go at entertainment.
"I've never had an audience of such. I was nervous, I suppose. I didn't know how I'd be perceived by an audience," Gina told E! News in a phone interview from Australia. But audiences have embraced her.
During the first season, Gina sparred with pretty much every other cast member including Andrea Moss, Jackie Gillies, Janet Roach and Lydia Schiavello. The only lady she remained neutral with was Chyka Keebaugh. Everybody but Andrea is back this year, and along for the ride are two newbies, Gamble Breaux and Pettifleur Berenger.
Known for her quick wit, bedazzled dresses, big hair and even bigger personality, Gina almost said goodbye to the Housewives after the first season because she "didn't have a lot of fun the first time around."