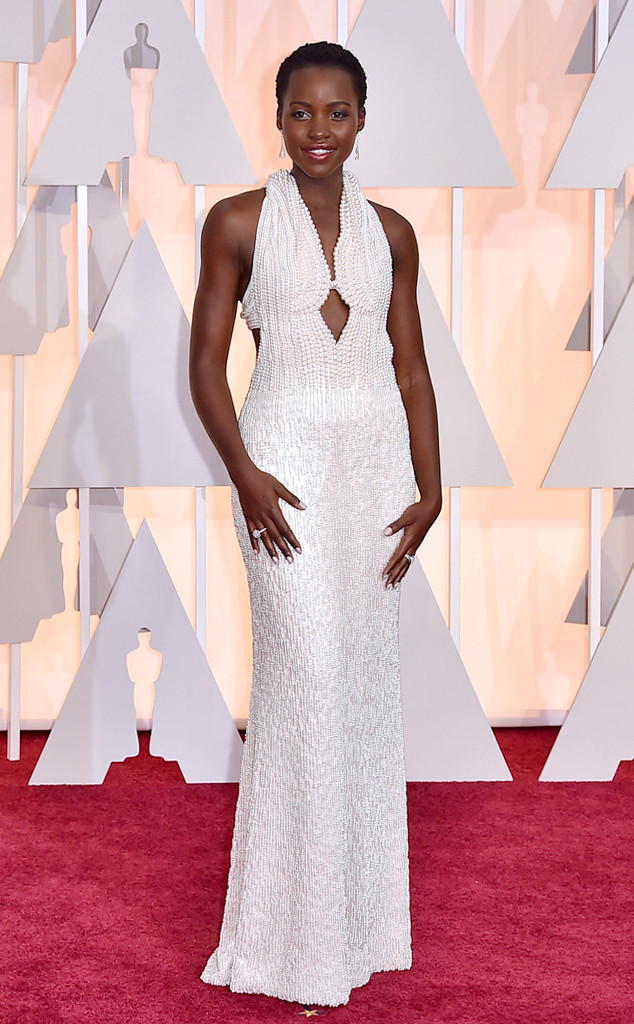 Jordan Strauss/Invision/AP
Lupita Nyong'o's stolen Oscars dress has been returned to the scene of the crime.
In what might become one of Hollywood's weirdest heists, E! News confirms that the custom Calvin Klein Collection dress made of over 6,000 pearls (that she just wore on Sunday) has been returned to The London Hotel in West Hollywood, where it was originally taken.
The L.A. County Sheriff's Dept. stated that at approximately 3 p.m. today, West Hollywood Detectives received a call from a media representative, informing detectives they had received a call from an anonymous caller with information in regards to the stolen Calvin Klein dress. The caller advised detectives that it could be located in an abandoned bathroom on the second floor of the hotel.
Detectives responded to the area mentioned in the call and located a black garment bag underneath the counter. Inside the garment bag was a white dress resembling the one worn on Oscar night by Nyong'o.
TMZ, who first reported the story, said they were contacted by the thief who alerted them of the gown's return.