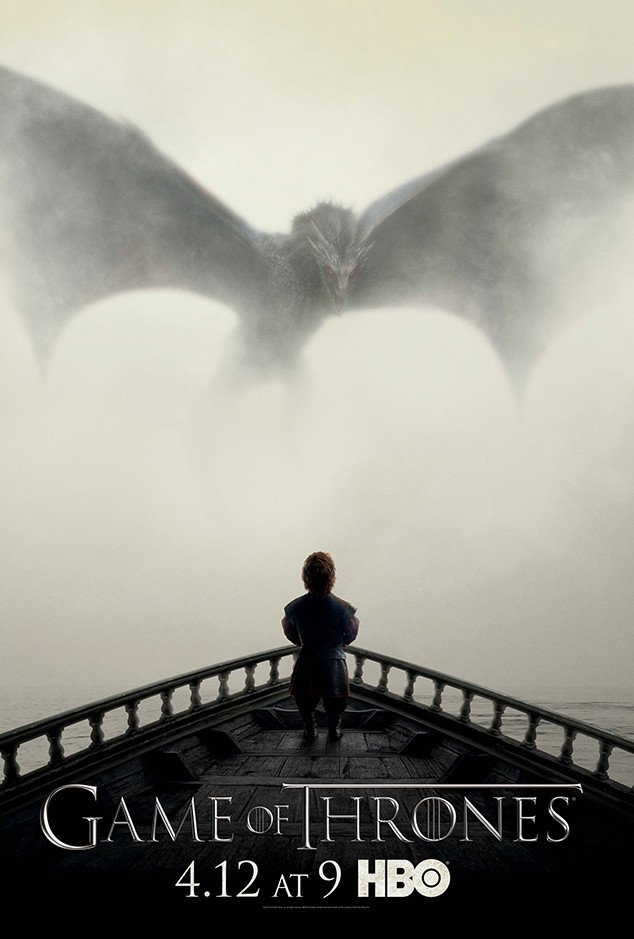 HBO
Not every poster for a TV show is good. In fact, most of them are pretty terrible.
As in, laugh-out-loud-at-the-horrible-Photoshop-job terrible.
But Game of Thrones just won our (totally unofficial) contest for the best official key art with its poster for the upcoming season five of the HBO hit series...because it's the coolest poster we've ever seen.
It's epic, it's dark, it's mysterious and it's got dragons! You can't argue with dragons. Dragons win every time.
But the thing about the poster that has us really excited? The fact that Tyrion Lannister (Peter Dinklage) is the one coming face-to-face with one of Daenerys Targaryen's (Emilia Clarke) fully grown dragons!