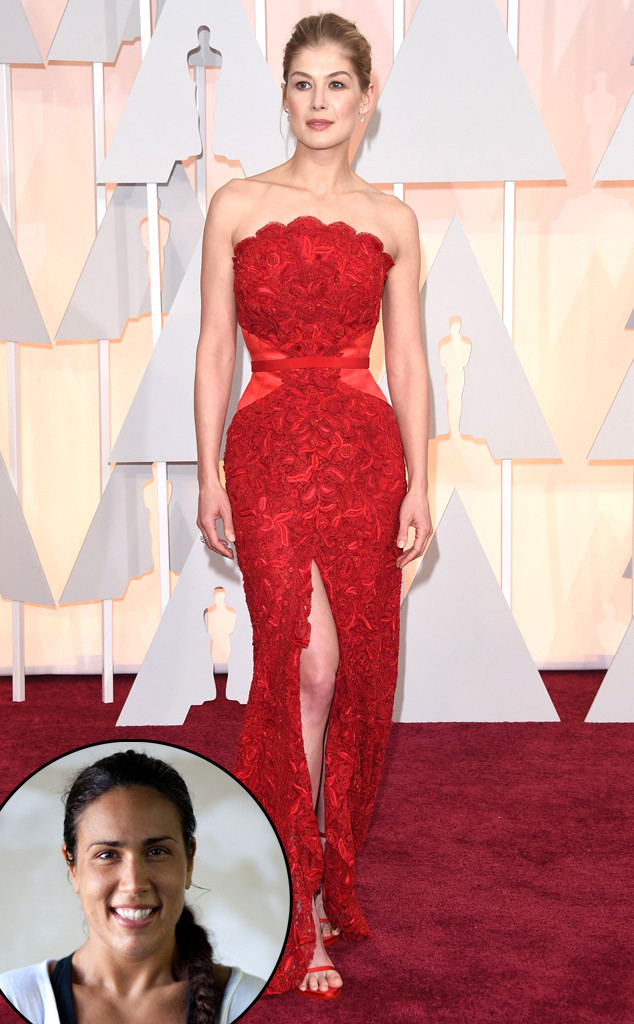 Getty Images/Lucas Noonan
And the award for best bump-to-abs transformation goes to...
Rosamund Pike looked the most beautiful we've ever seen her at the 2015 Oscars for many reasons: Her crimson-lace Givenchy dress, which wowed on the red carpet, as well as her unfussy updo and perfectly feminine beauty look—all undeniable factors in her head-turning appearance. But the mom-of-two, who gave birth to second son Atom with husband Robie Uniacke in December, was looking, well, ripped.
Rosamund's post-baby body transformation (which happened in just five weeks) is largely due to her relationship with celeb personal trainer and professional boxer Holly Lawson, who also helped Pike with her character's required weight fluctuations during filming for Gone Girl. Lawson gave E! News the scoop on transforming Rosamund's figure, not once, but twice during the out-of-sequence filming process and for a jam-packed awards show season (Pike's performance in Gone Girl snagged her Golden Globe, SAG and Oscar nominations).