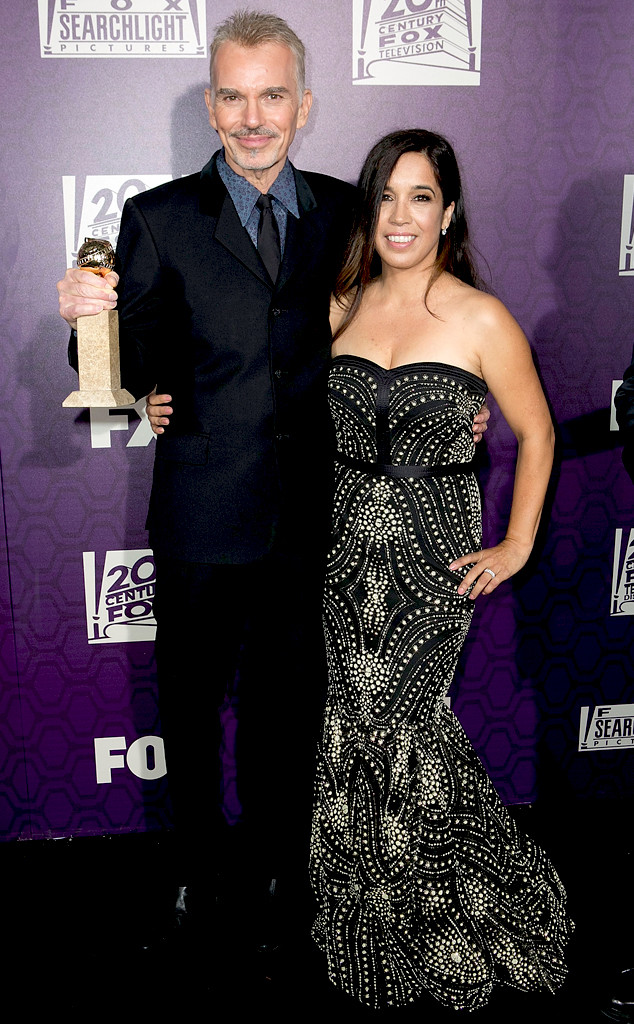 Gabriel Olsen/FilmMagic
Surprise!
Billy Bob Thornton is a married man once more...and has been for almost four months!
"Billy Bob Thornton, 59, and longtime girlfriend Connie Angland, 49, were wed on Oct. 22, 2014 at their home in Los Angeles during a private ceremony before family," the actor's rep told E! News in a statement on Saturday, Feb. 21.
The two are parents to a 10-year-old daughter, Bella.
Billy Bob has three other children from previous relationships. This marks his sixth marriage.
His new wife, a puppeteer and costume artist, has worked with special effects crews on movies such as Men in Black, Men in Black II, Stigmata and Planet of the Apes. She has often accompanied Billy Bob at celebrity events.