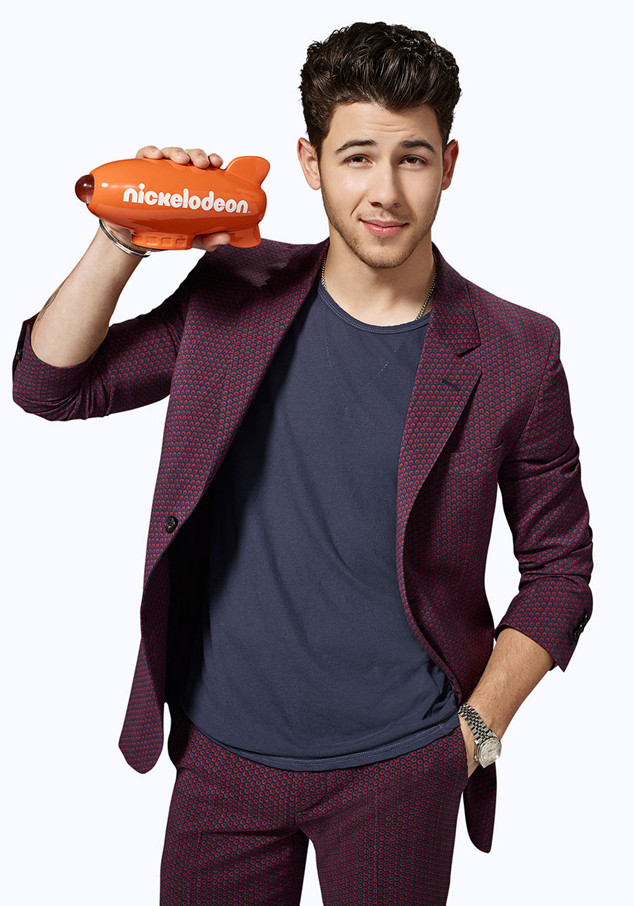 Charley Gallay/Nickelodeon
Kids these days are just now figuring out that Meryl Streep is cool? Hey, better late than never!
On Friday, Nickelodeon released the complete list of 28th Annual Kids' Choice Awards nominees, and the Oscar winner is up for the very first-time thanks to her performance in Into the Woods! Other newbies to the slime scene include Angelina Jolie, Iggy Azalea, Sam Smith, Chris Pratt and Channing Tatum.
Nickelodeon's Kids' Choice Awards, hosted by the one and only Nick Jonas (a nominee for Favorite Male Singer) aren't studio execs and their picks—it's kids who get to vote for the winners! So, without further ado, here's a look at the complete list of nominees.