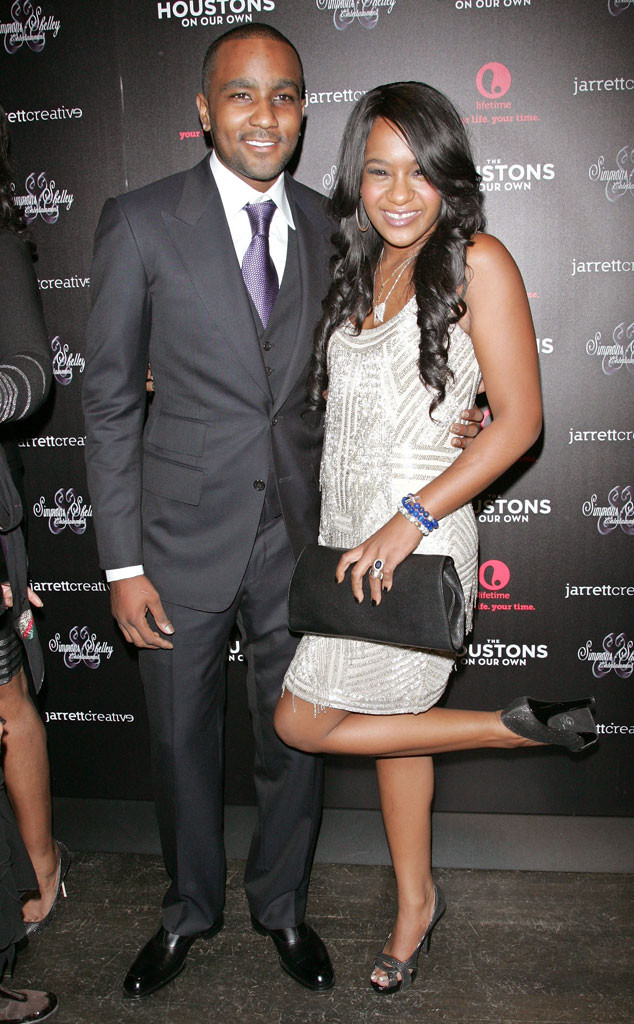 Jim Spellman/WireImage
Bobbi Kristina Brown's longtime boyfriend, Nick Gordon, has memorialized his longtime love in a very permanent way—by getting a tattoo of her name on his arm.
No matter how her health crisis resolves itself, Gordon will forever remember her with his tributary tat. Bobbi Kristina has remained in the hospital for close to three weeks now, but those closest to her remain positive despite the fact that she continues to be on life support.
Although reports have claimed that her family will take her off of it this week, her lawyer told E! News that those are "false stories" and that there is "nothing happening."
The picture, which was posted to Facebook Sunday, shows Gordon sitting in a tattoo parlor chair proudly showing off his new arm ink. The pic didn't include a caption.