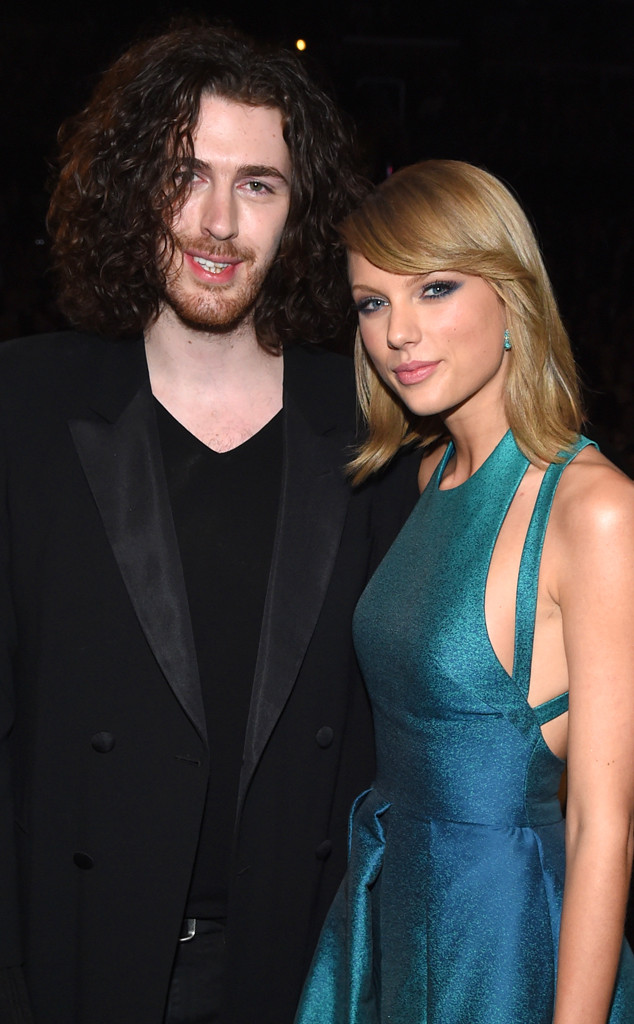 Larry Busacca/Getty Images for NARA
Looks like Taylor Swift went to church last night.
The "Shake It Off" superstar was spotted looking "really cute" with Hozier at Sam Smith's super-VIP Grammy after party.
"They were hanging out a lot and talking with each other," a fellow party guest tells me. "They looked really cute together."
We're not saying the two were getting along in a romantic way, but sources did see Swift, 25, give the "Take Me to Church" singer, 24, a few kisses on his cheek.
The two were at the party into the wee hours of the morning. One source saw them chatting at 3:30 a.m.
And it was just five days ago that they were spotted together at a Haim concert in L.A.