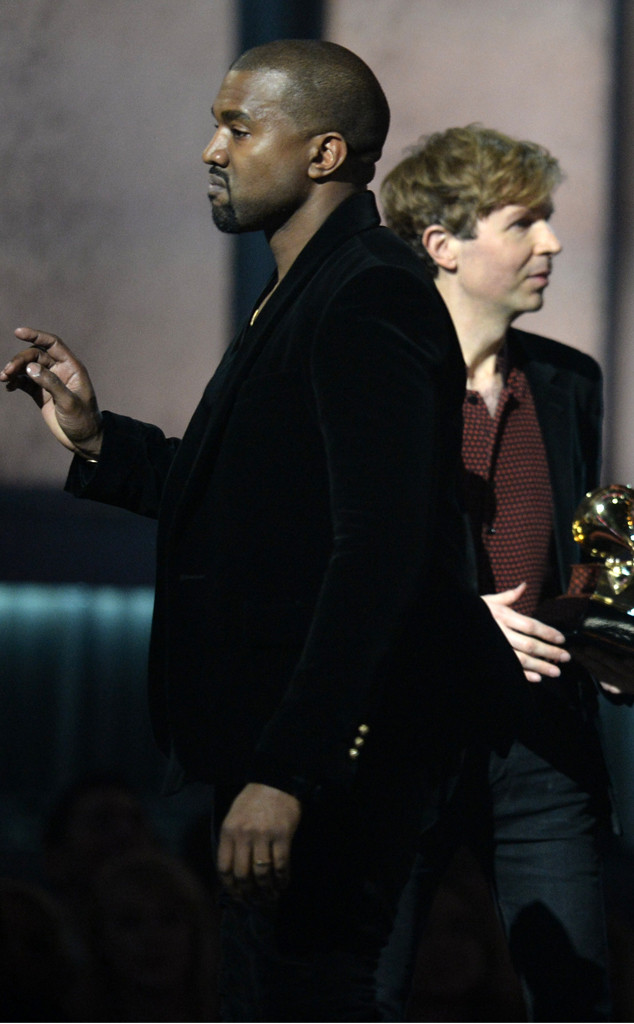 ROBYN BECK/AFP/Getty Images
So apparently, Kanye West rushing the stage at the Grammys tonight wasn't a joke, after all.
Beck's Morning Phase was named Album of the Year, a category in which the now 44-year-old veteran of the alt-rock scene topped the likes of Pharrell, Ed Sheeran, Sam Smith and Beyoncé. And, to give everyone a dose of déjà vu, Yeezy went up to the stage, making everyone (including Jay Z and Bey) freak out about whether he was going to pull a "Kanye" again.
He didn't, and everyone laughed it off. But when the rapper stopped by the E! After Party, he definitely didn't hold back and made it very clear that his little antic tonight was not just for fun, and said he thought that Beck should have given his award to Beyoncé.