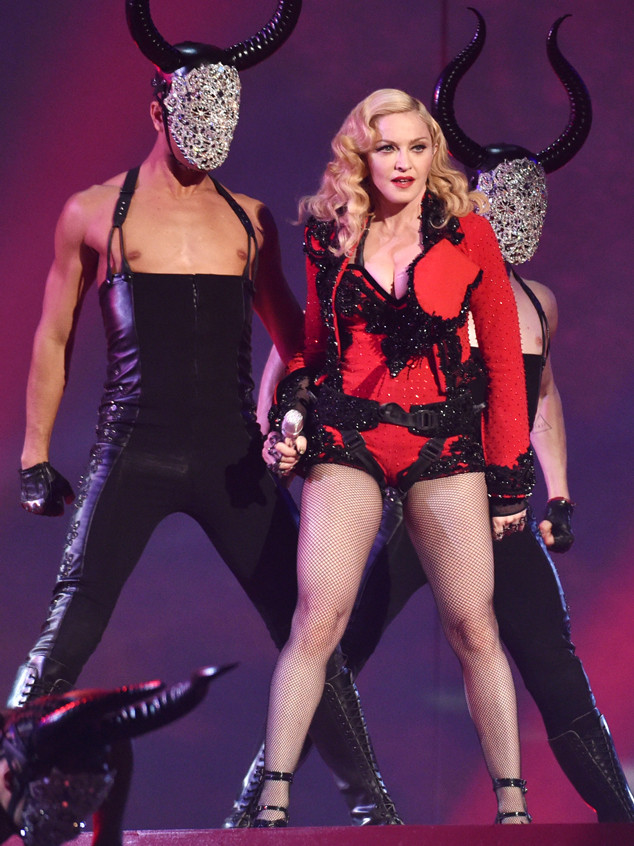 John Shearer/Invision/AP
Yep, she's still got it.
With seven Grammys under her belt, the 56-year-old singer proved she can put any newcomer to shame when she took the stage at the 57th Annual Grammy Awards tonight, wowing us all with a performance of her hit "Living for Love."
Bringing her sexy (and semi-shirtless!) minotaurs along for the show (anyone else have an American Horror Story: Coven flashback?!), the Queen of Pop killed it as she channeled her inner matador in a tiny red leotard that showed off her ripped and seriously insane bod.
And is it just us, or did you totally want to get up and dance when Madge hit the chorus of the song and started breaking it down with her dancers?!