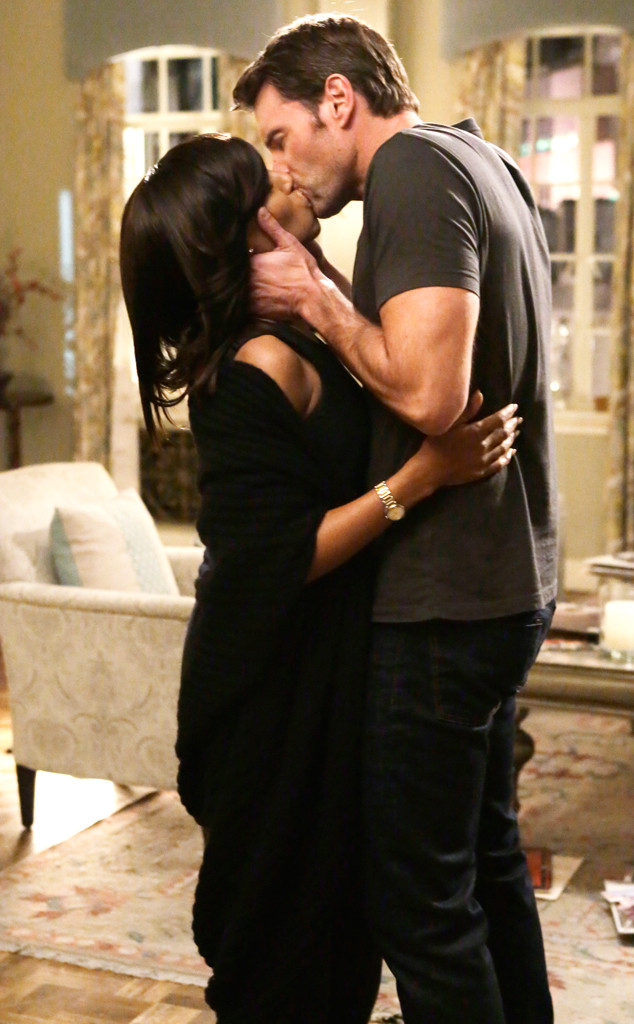 ABC/Nicole Wilder
Have we all recovered yet from what we're now calling our Great National Heart Attack?
Sure, the pains we're feeling could be attributed to the large amount of Chipotle we stress-ingested at record speed as we watched tonight's crazyballs winter premiere of Scandal, but we're tempted to blame them entirely on that hour of watching Olivia Pope attempt to escape her kidnappers, only to have all our hopes and dreams completely shattered beyond belief not once, not twice, but at least three times.
We're actually struggling to breathe, let alone type, but we'll do our best.
Basically, that was Kerry Washington's Emmy performance. She was phenomenal. Hell, we would even give her an Oscar for that, since that episode could have been a movie if it were half an hour longer. However, if it had been half an hour longer, we might not have survived it. We barely survived as it was. We don't even think we're exaggerating.
Because the good people over at Scandal like to see us suffer, we started off the night just before the winter finale ended: Jake and Olivia were still dancing, and then decided to have sex on the piano. "You don't need a blanket!" we yelled at the TV as Jake padded off to the bedroom, but he didn't listen. He never listens.